Ohio Motorcycle Place Information
#9561
Rider Hangout
Yes
https://www.Worldfamousironhorsesaloon.com
Place Details
The World Famous Iron Horse Saloon at 13468 main market rd in Burton Ohio 44021 is open everyday @ 11am and is Ohio's premier biker destination with a full menu including Seafood, Steaks, BBQ ribs, Pulled pork and Pizza! Also a full bar with Ohio's Largest outdoor waterfront patio bar.
13468 Main Market Road, Burton, OH, United States
For more information about this World Famous Iron Horse Saloon Motorcycle Place:
Info@Worldfamousironhorsesaloon.com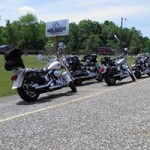 Photo & Video Gallery (0)
No Photos Or Videos Added Yet.