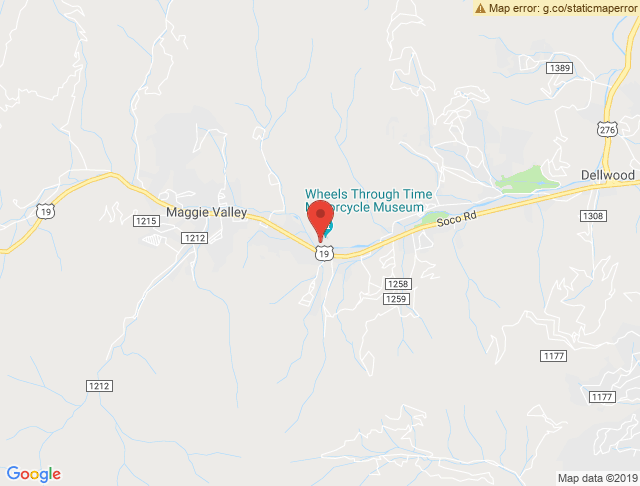 Click here for larger map
North Carolina Motorcycle Place Information
#9215
Museum
No
http://www.wheelsthroughtime.com
Place Details
From the official motorcycle place website: "The Wheels Through Time Museum is home to the world's premier collection of rare American Vintage Motorycles. Located 5 miles from the Blue Ridge Parkway, in beautiful Maggie Valley, NC, this All-American motorcycle museum houses over 300 of America's rarest and most historic classic motorcycles, with over 24 marques on display, including the likes of Harley-Davidson, Indian, Excelsior, Crocker, Henderson, and much more. Western North Carolina's premier museum and tourism attraction features dozens of motorcycle-related exhibits, ranging from board track racers, hillclimbing, and original paint machines to American Dirt Track racing, choppers and bobbers, and one-of-a-kind motorcycles."
62 Vintage Lane, Maggie Valley, NC
For more information about this Wheels Through Time Museum Motorcycle Place:
828-926-6266
Photo & Video Gallery (0)
No Photos Or Videos Added Yet.