California Motorcycle Place Information
#9484
Rider Hangout
Yes
https://alr208.com
Place Details
American Legion Riders is an enjoyable post activity now a commission of the Department of California for Legionnaires, Auxiliary members, and Sons of American Legion members thru out the state who enjoy motorcycle riding--and an ideal way to support The American Legion's programs. 

Since motorcycle riding is becoming a popular free time and social activity, Posts and Departments can benefit from the growing popularity of The American Legion Riders (ALR) as a way to connect and communicate across the Nation. 

As the membership of the ALR is a very diverse group, so are the programs that they are involved in. By allowing each American Legion Rider Chapter to give their members the ability to manage their programs at the Post level, the program has been allowed to grow. Today there exist nearly 100 Legion Rider programs in more than 32 states, and more are organizing each year. The types of things that these groups are doing are far too many to mention in this space, but here are a few examples: - Participation in the annual POW/MIA Rally held each Memorial weekend in Washington D.C. known as "Rolling Thunder" - Sponsoring or participating in local charity events in support of the sponsoring American Legion Post - Raising money for such organizations as local VA Hospitals, Battered Women and Children's Center, Varied Children and Youth programs, a School for Blind Children, Veterans Relief, Needy families and many, many others - Sponsoring or participating in motorcycle "Runs" to benefit numerous charities, including charities for underprivileged children and medical research, or the September 11 Legacy Scholarship Fund, just to name a few - Participation in countless memorial ceremonies and community parades - One group is even spearheading an effort to erect a "Veterans Memorial Park" in the center of their Downtown area - Legion Riders are also an excellent tool to teach motorcycle and driver safety in the community and in schools. The recognition and acceptance of ALR groups by local communities has been remarkable. The American Legion Riders in Garden City, Michigan was even honored by the local city council, when they drafted a resolution declaring the American Legion Riders post as a valuable asset to the community. 

Remember: Motorcyclists can be a very dedicated group of people. When they are also American Legion Family members, you create a win/win situation for your post and community!
1305 North 1st Street, Dixon, CA, United States
For more information about this AMERICAN LEGION RIDERS CHAPTER 208 Motorcycle Place:
dixonalr208@gmail.com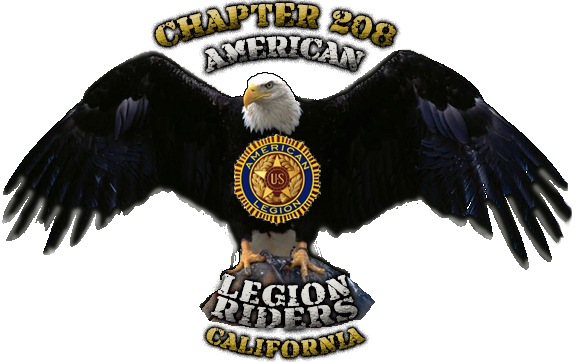 Photo & Video Gallery (0)
No Photos Or Videos Added Yet.