Arkansas Motorcycle Place Information
#9486
Lodging (Motels, Hotels, Bed And Breakfast)
Yes
https://www.ihg.com/holidayinn/hotels/us/en/rogers/rgghs/hoteldetail
Place Details
Fresh and Exciting New Design, All-Suite Hotel in Rogers / Bentonville, Arkansas area. The Holiday Inn & Suites Rogers @ Pinnacle Hills is a beautiful property built in 2008 sitting atop of the hill on South 52nd Street. We are conveniently located within three blocks of the John Q. Hammons Convention Center and across the I-540 freeway from the Pinnacle Hills Promenade Mall with a variety of restaurants to choose from. Our hotel offers great amenities such as a full service restaurant and bar open daily from 6a-10a for breakfast and 5p-10p for dinner; with room service available during those times; an indoor saltwater pool open daily from 8a-11p, a 24 hour business center, fitness center, and market with all the travel essentials. Our hotel is pleased to offer complimentary shuttle service within a 5-mile radius of our property. . View Less Features Beautiful contemporary all-suites hotel, 100% smoke-free. We are located in the trendy Pinnacle Hills area of Rogers and convenient to all local attractions including Crystal Bridges Museum of American Art. .
1803 S 52nd St, Rogers, AR, United States
For more information about this Holiday Inn & Suites, Rogers @ Pinnacle Hills Motorcycle Place:
hlangton@khghotels.com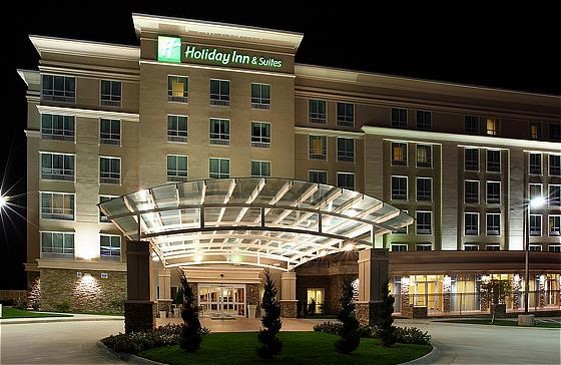 Photo & Video Gallery (0)
No Photos Or Videos Added Yet.