Arkansas Motorcycle Place Information
#9499
Lodging (Motels, Hotels, Bed And Breakfast)
Yes
https://visithelenaar.com/attraction/delta-inn
Place Details
From the first step you take into the Edwardian Inn, you cannot help but be swept back in time. You can feel the enchantment of a bygone era. In 1885 Mr. and Mrs. William A. Short came to Helena from Mobile, Alabama. Mr. Short had been engaged by the Howell Cotton Company of Little Rock, Arkansas to conduct a branch of their business in this city. In 1888, W.A. Short started his own cotton business, which quickly expanded. In 1904 Mr. William Short built this home which is now known as The Edwardian Inn. The house was built by the Clem brothers, who were believed until just recently to have been from St. Louis, but have now been determined to have been from Fordyce. They also built several other homes in the Helena area, including two "sister houses", the Short-Bieri house and the West-Webb house. From the late thirties until the early eighties, the house had been used as an apartment building, boarding house, alcohol rehabilitation center and other businesses until being completely restored as a bed and breakfast in 1983.
delta inn, 1207 U.S. 49, West Helena, AR 72390, United States
For more information about this Edwardian Inn Motorcycle Place:
julia@visithelenaar.com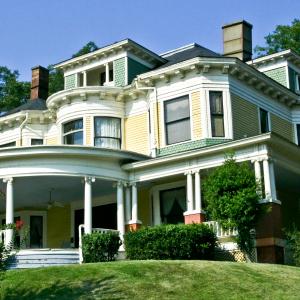 Photo & Video Gallery (0)
No Photos Or Videos Added Yet.