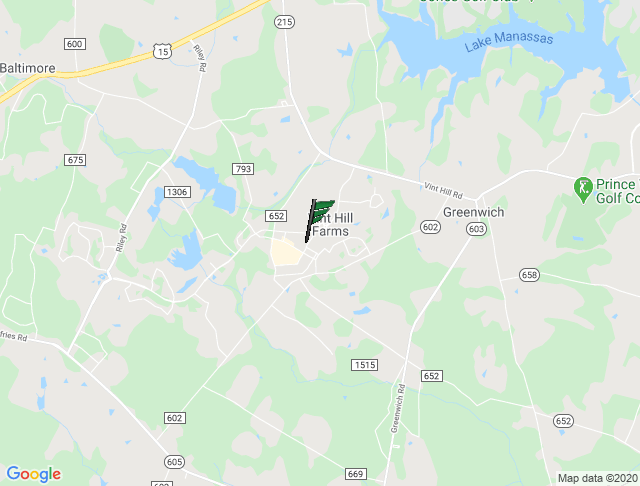 Click here for larger map
Virginia Organized Group Ride Information
Bull Run Iiii
#61296 Organized Group Ride
2020-07-25 to 2020-07-25
7134 Farm Station Rd, Vint Hill Farms, VA 20187, USA
The Combat Veterans Motorcycle Association, Virginia Chapter 27-2 are military combat veterans helping veterans. Join us for a scenic Poker Chip Ride through the historic region where the battles of the original Bull Run occurred. Proceeds from this event will be donated to the Warrior Retreat at Bull Run to support them in their endeavors to assist Veterans in need. This year's Bull Run III has a different structure from past events. 2020 will kick off a Poker Chip Ride. On-site registration and check-in will begin at 8:30 am with the first bike out by 9:30 am and last bike out by 11:30 am. Ride approximately 1-1/2 hours and 55 miles of scenic backroads of VA wine and horse country with 3 key stops. Scorecards will be issued at the Start Point to each paid participant. At each stop, they will draw 3 colored poker chips. Upon returning to the End Point, a random draw will determine the point value of each color chip. The participant with the highest and lowest score wins a Cash Prize.
For more information about this Virginia Organized Group Ride:
7035330039
cvma.27.2.pr@gmail.com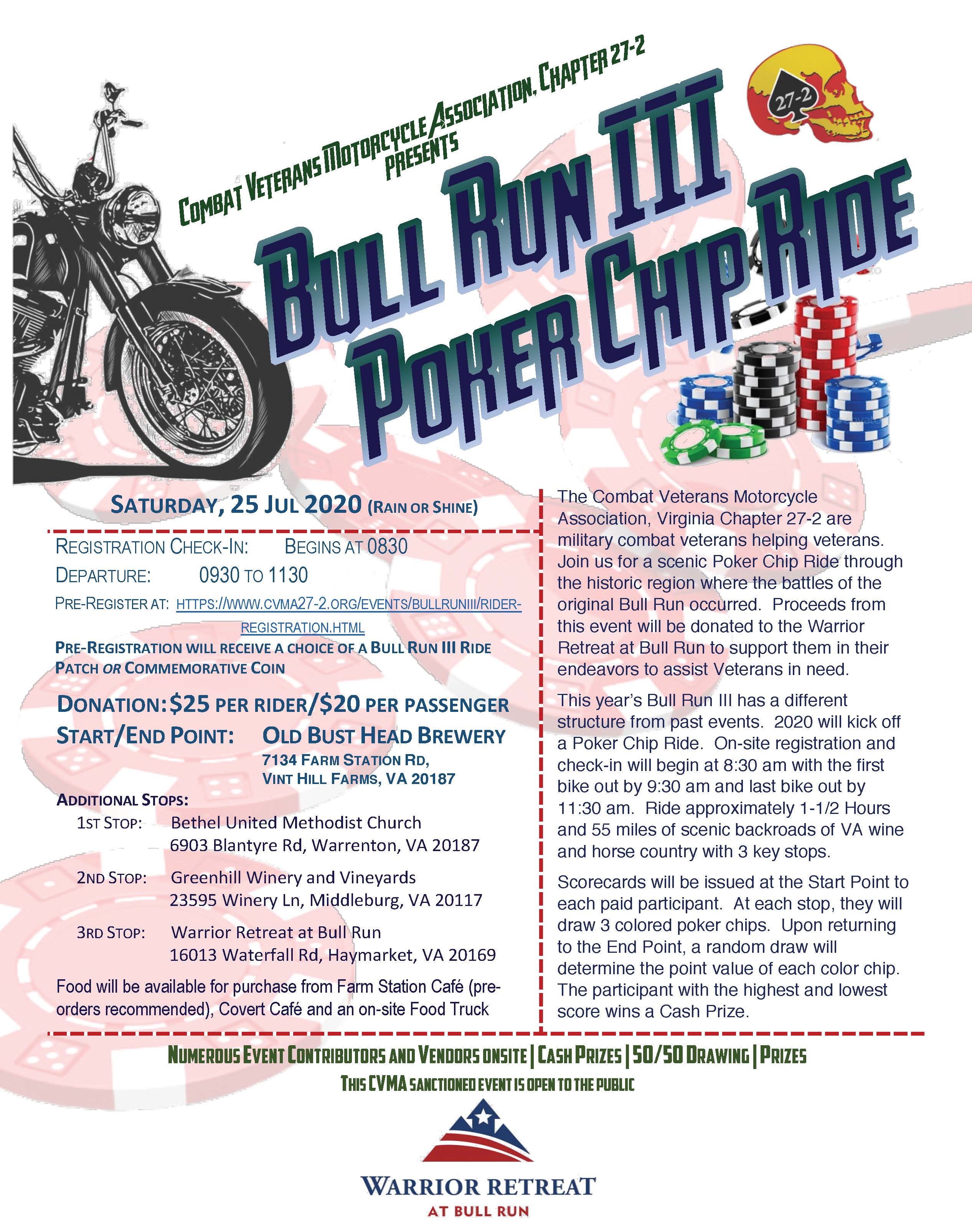 Photo & Video Gallery (0)
No Photos Or Videos Added Yet.