Utah Organized Group Ride Information
Wholives 6Th Annual Ride For Clean Water 2021
#64157 Organized Group Ride
2021-06-19 to 2021-06-19
11282 S State St, Sandy, UT 84070, USA
June 19, 2021 Registration: 8:30 am - 9:15 am Breakfast: STIRS food truck KSU: 9:30 am Starting Point: Scheels parking lot near McDonalds Ending Point: Storm Mountain Park in Draper Lunch: LEE's Marketplace food truck Ride Route: Big Cottonwood-Guardsman-Midway-Heber (snacks provided at Lee's Marketplace)-Provo Canyon-Storm Mountain Park in Draper. Details and map provided at check-in PRESALE EVENT: Save $5 per rider and $5 per passenger with presale tickets. Passenger fee to be paid at time of registration. Morning of the event: $35 Rider (breakfast + lunch included) $25 Passenger (breakfast + lunch included) FREE 'RIDE FOR CLEAN WATER' T-SHIRTS for the FIRST 50 REGISTRANTS! Everyone is invited to the After Ride Event: Join us at Storm Mountain Park for lunch with Lee's Marketplace. Over $1,000 in prizes given away in our raffle - just for attending our event. $10 lunch tickets available at the door if you weren't a rider or passenger. Please invite your friends to ride with you on June 19th and bring your family to the "After Ride Party"! Your support is needed to continue this lifesaving work that kills over 3 million people each year. Special thanks to LEE'S MARKETPLACE for being a GOLD sponsor! IF YOU CANNOT MAKE THIS EVENT, PLEASE CONSIDER A SMALL DONATION BY TEXTING 'RIDE' to #71777.
For more information about this Utah Organized Group Ride:
8015573455
Nicci@WHOlives.org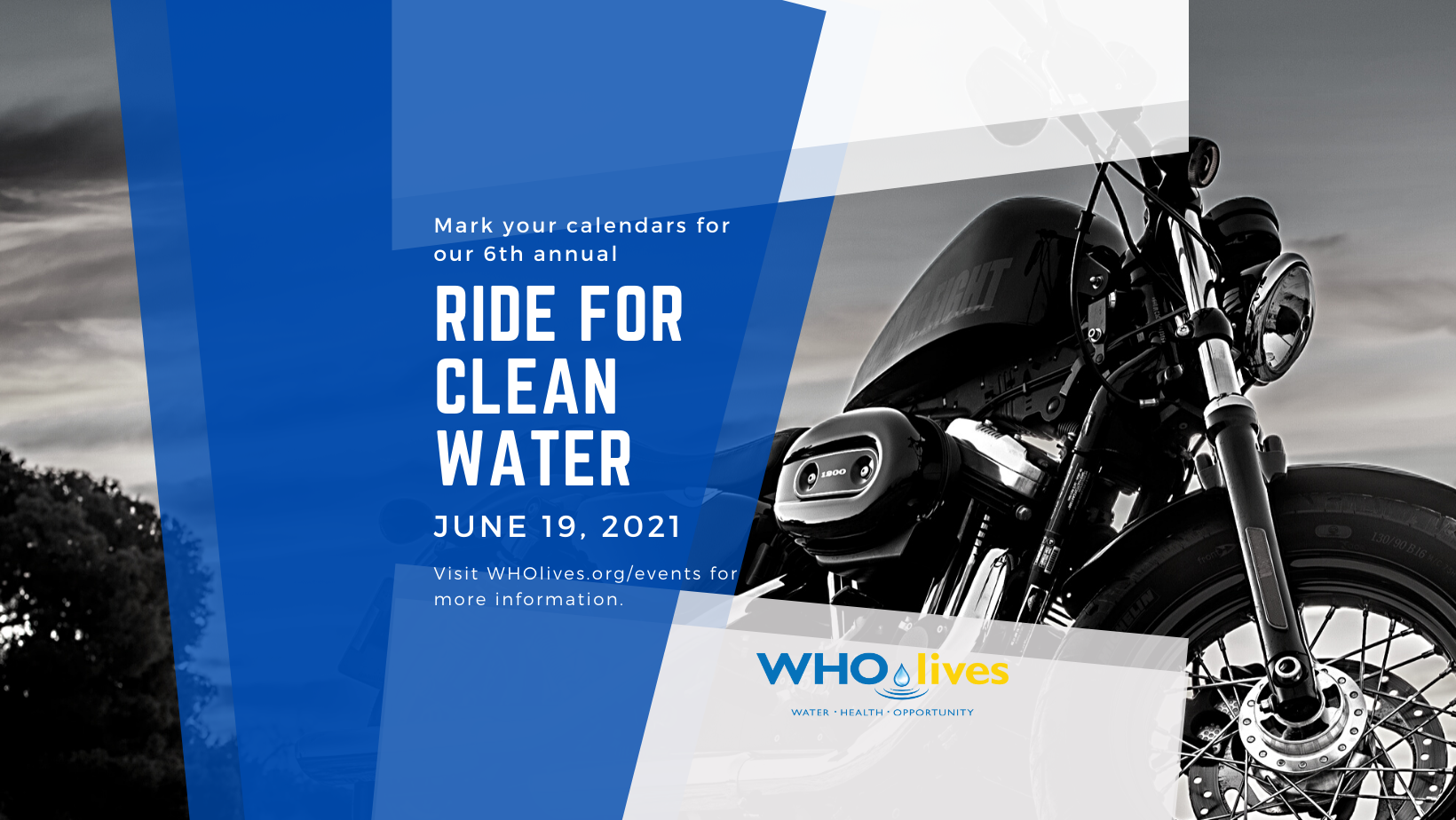 Photo & Video Gallery (0)
No Photos Or Videos Added Yet.