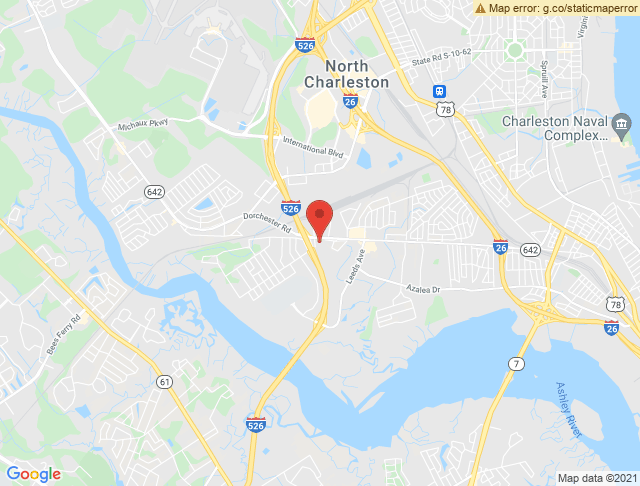 Click here for larger map
South Carolina Other Event Information
United We Ride For Rmhc
#62351 Other Event
2020-10-10 to 2020-10-10
4707 Dorchester Rd, North Charleston, SC 29405, USA
As we go through these unprecedented times together, we are eager to make a difference for those in need of the Ronald McDonald House Charities of Charleston. The Ronald McDonald House Charities of Charleston is a "Home-away-from-home" where families stay while their children undergo extensive medical treatment. Today, the House is able to serve 32 families every single night. There, parents and children lead a life as normal as possible during their traumatic times without the financial burden of costly hotel and travel expenses. RMHC Charleston offers these families' comfortable beds, hot meals, a caring staff, and a four-legged friend, Gardy, all just steps from the hospital. United We Ride for RMHC Charleston is an opportunity to have some fun while supporting a local charity and exploring the beautiful Low Country on two wheels! If you're not a rider, and just a generous pal, you can still help us support The House That Love Built by dropping off items from their wish list at Low Country Harley-Davidson until Saturday, October 10th. There will also be doing pop tab drive. We will weigh your pop tab donation and the person with the heaviest load will win a $200 Low Country Harley-Davidson gift card. $20 Per Rider, $15 Per Passenger or bring items from the wish list. Start and Finish at Low Country Harley-Davidson RESGISTRATION: 10 A.M. KICKSTANDS UP: 11:30 A.M. LUNCH AND ATER PARTY: 2- 4 P.M. RAFFLE FOR GREAT PRIZES!
For more information about this South Carolina Other Event:
843-554-1847
events@lowcountryharley.com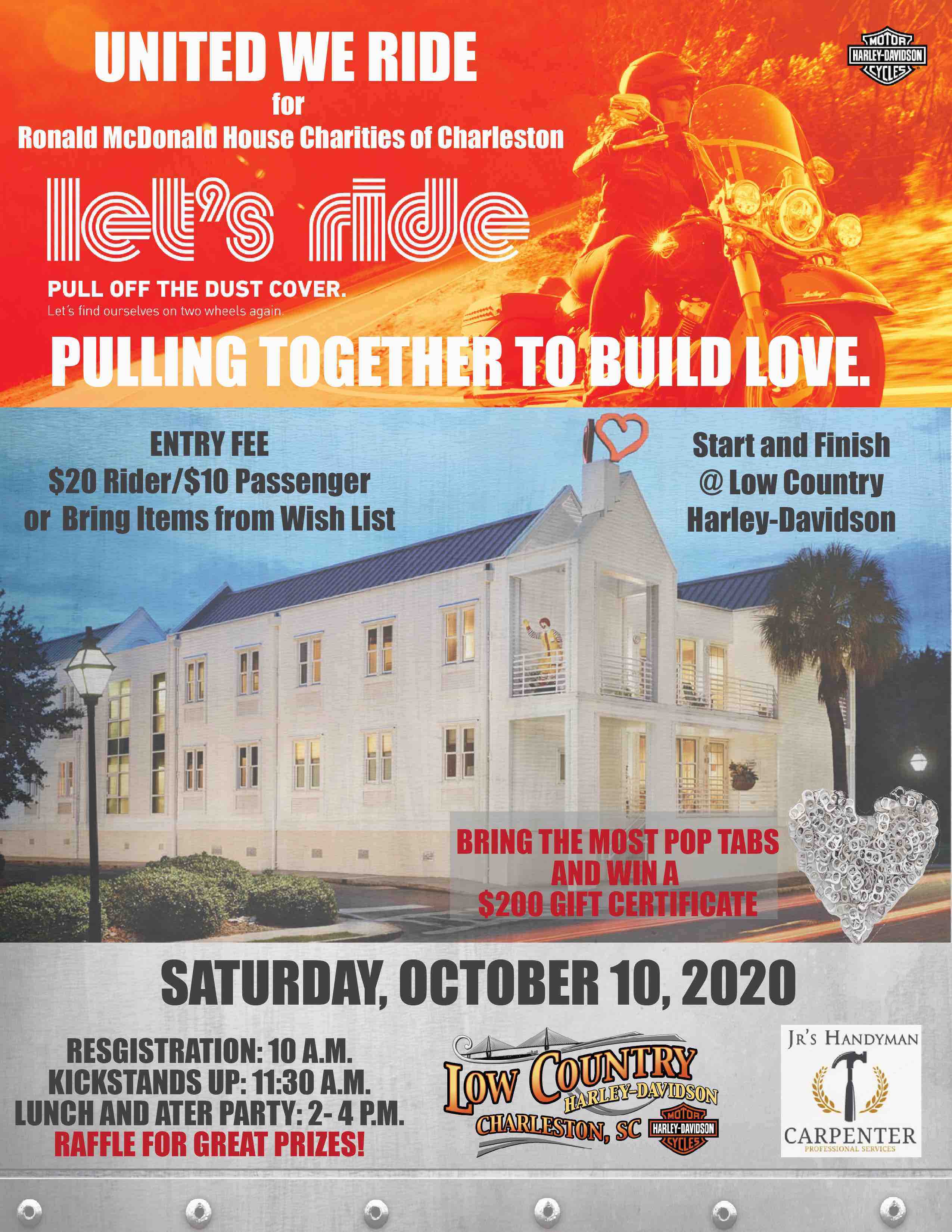 Photo & Video Gallery (0)
No Photos Or Videos Added Yet.