Pennsylvania Bike Rally Information
Pennsylvania'S Premier Biker Party!
#64356 Bike Rally
2021-06-04 to 2021-06-13
213 Aspen Ln, Northumberland, PA 17857, USA
Summer Rally June 4-13, 2021 Theme Nights Sunday, June 6 - Work and Play Monday, June 7 - Lingerie and Fetish Tuesday, June 8 - Glow Wednesday, June 9 - Sports Thursday, June 10 - School Girl Costumes are not required but are fun so plan ahead. Everyone dressing in theme will get a raffle ticket for a cash drawing held on Thursday night. One ticket for each night you are dressed in theme. Call 1-800-243-1056 or 570-473-8021 for reservations. You MUST be at least 21 years old to attend. ~4
For more information about this Pennsylvania Bike Rally:
410-963-3647
ronbrown1950@gmail.com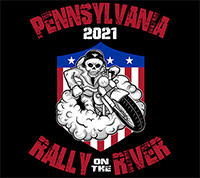 Photo & Video Gallery (0)
No Photos Or Videos Added Yet.