Pennsylvania Organized Group Ride Information
1St Annual Mike O'neill Memorial Ride
#64142 Organized Group Ride
2021-05-23 to 2021-05-23
1390 Sheep Hill Rd, East Earl, PA 17519, USA
Our ride is in memory of Mike O'Neill, a friend to many that passed away at the young age of 46. We continue to honor his memory by helping those in need. Registration begins at 9am with raffle prizes and 50/50 drawing. Registration is $20 per bike and $25 for a passenger. Kickstands up at 11:30. All proceeds will benefit the families of Rodney Shirk and Sharon Anderson.
For more information about this Pennsylvania Organized Group Ride:
717-989-7444
carlaoneill@comcast.net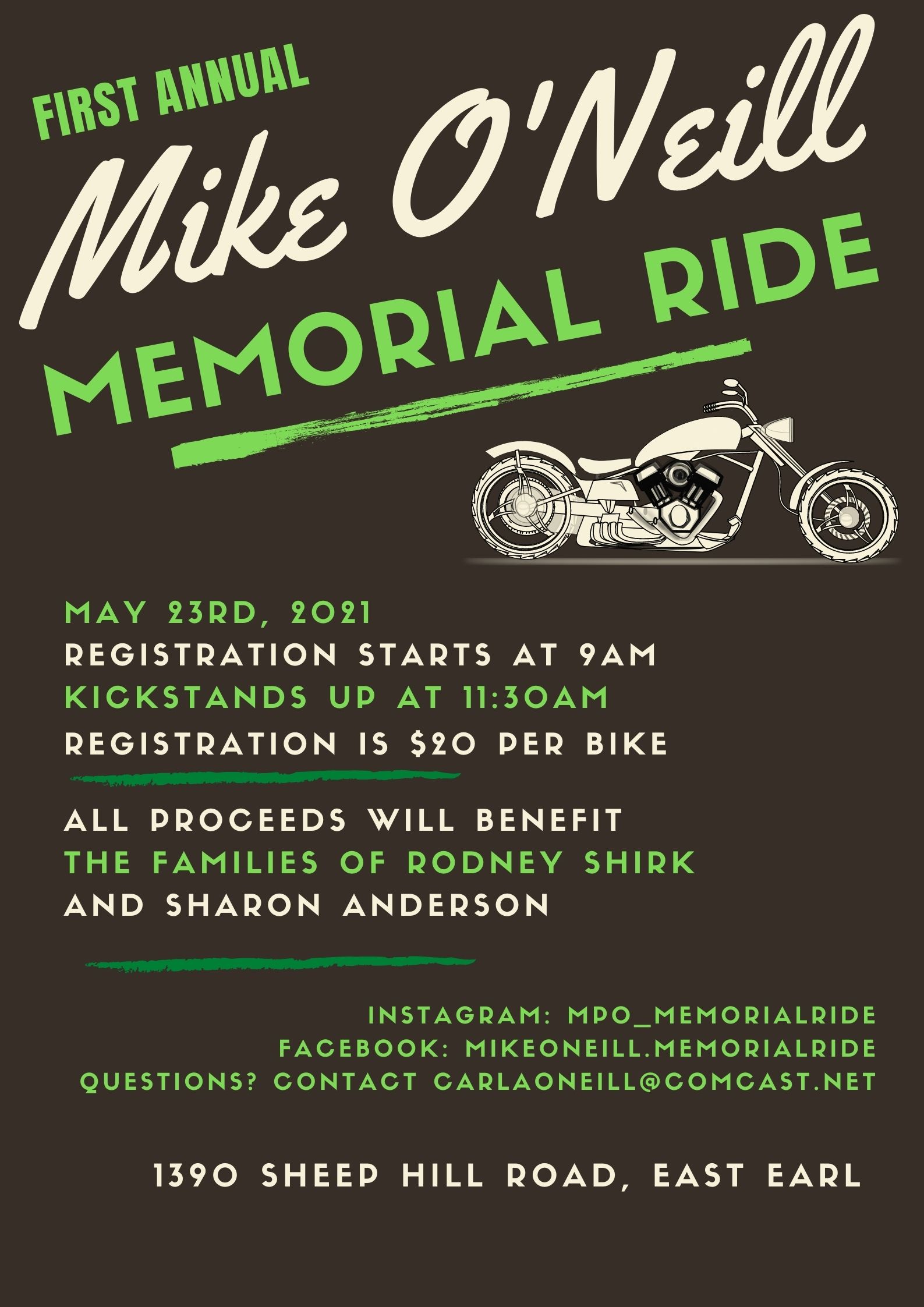 Photo & Video Gallery (0)
No Photos Or Videos Added Yet.