Ohio Other Event Information
Maryhaven's Ride 4 Recovery
#65001 Other Event
2021-07-31 to 2021-07-31
1791 Alum Creek Dr, Columbus, OH 43207, USA
Maryhaven's Inaugural Ride 4 Recovery will be held on Saturday, July 31st. Riders will gather at Maryhaven's Alum Creek location before driving a beautiful scenic route to Joe Carson's Harley Davidson in Carroll and Farrow Harley Davidson on Scarborough Blvd. Lunch, music and a celebration will welcome riders returning to Maryhaven's Alum Creek campus. This unique event and a silent auction will help raise a portion of the 1.2 million dollars needed to ensure that all individuals, regardless of their ability to pay, can receive the benefits of Maryhaven's professional staff and excellent programming. We hope you will join us by participating in and supporting the Ride 4 Recovery. This event will help to raise community awareness of substance abuse and mental health illnesses and secure needed funds to enable Maryhaven to restore lives.
For more information about this Ohio Other Event:
614-324-5473
nmorrison@maryhaven.com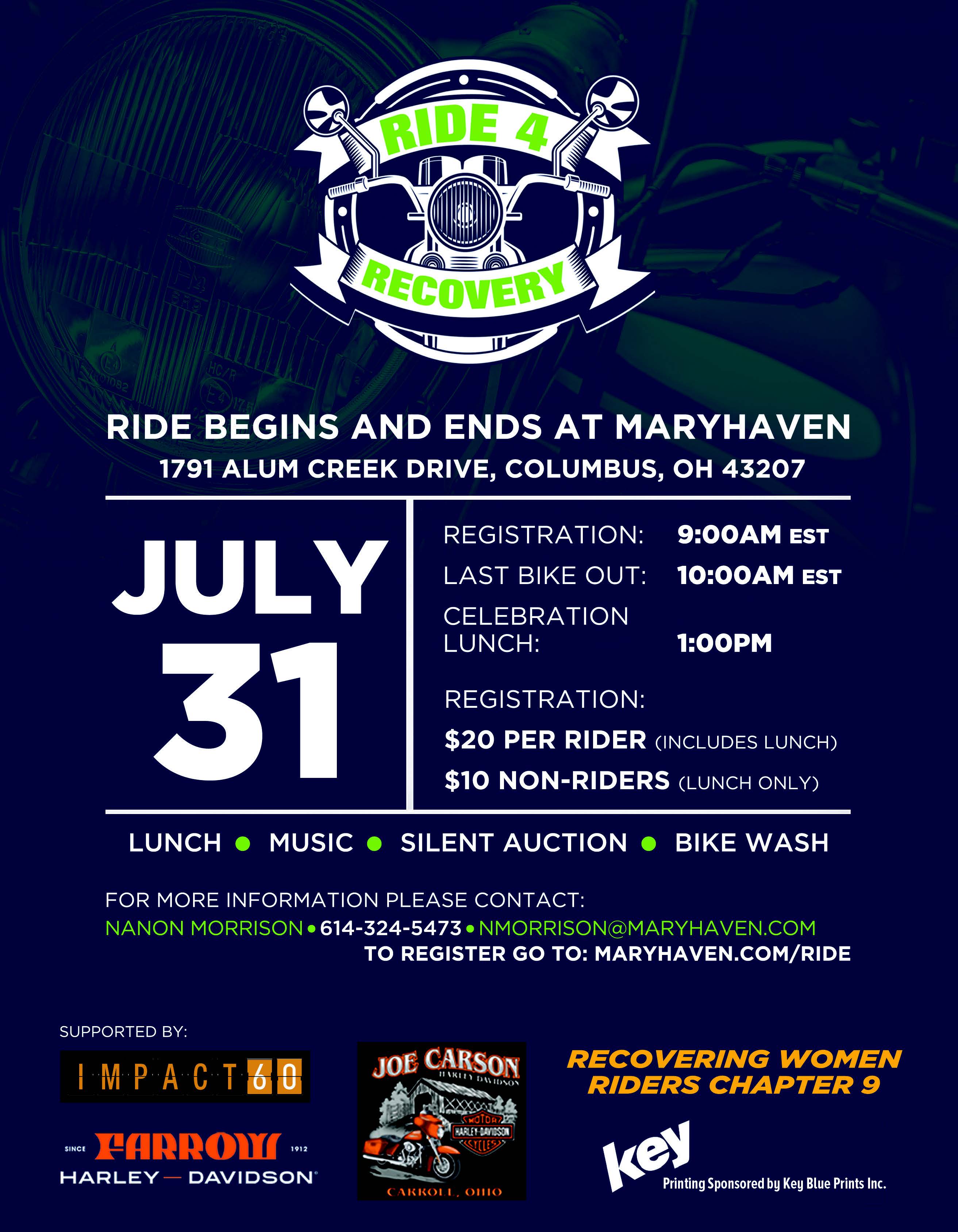 Photo & Video Gallery (0)
No Photos Or Videos Added Yet.