Ohio Bike Show Information
Fuel Cleveland 2021 - Free Vintage Motorcycle, Art, And Photography Show!
#65743 Bike Show
2021-11-06 to 2021-11-06
Lakeside Ave, Cleveland, OH 44114, USA
Fuel Cleveland is a FREE vintage Motorcycle show featuring motorcycle builders, rare bike owners, painters, and photographers from all over the world. Honoring the industry and it's crafts by carefully curating it and presenting it to the interested masses. This year's show will take place on Nov 6th, 2021 at the legendary Twist Drill Cleveland Building on Cleveland's East side. This event is family friendly and a great place to spend a whole day indulging in the vintage motorcycle culture. Cost: FREE When: Nov 6th, 2021 - 12pm-8pm Where: 4700 Lakeside Ave. Cleveland OH 44114 https://www.fuelcleveland.com for more info
For more information about this Ohio Bike Show:
1-800-935-5050
fuelcleveland@gmail.com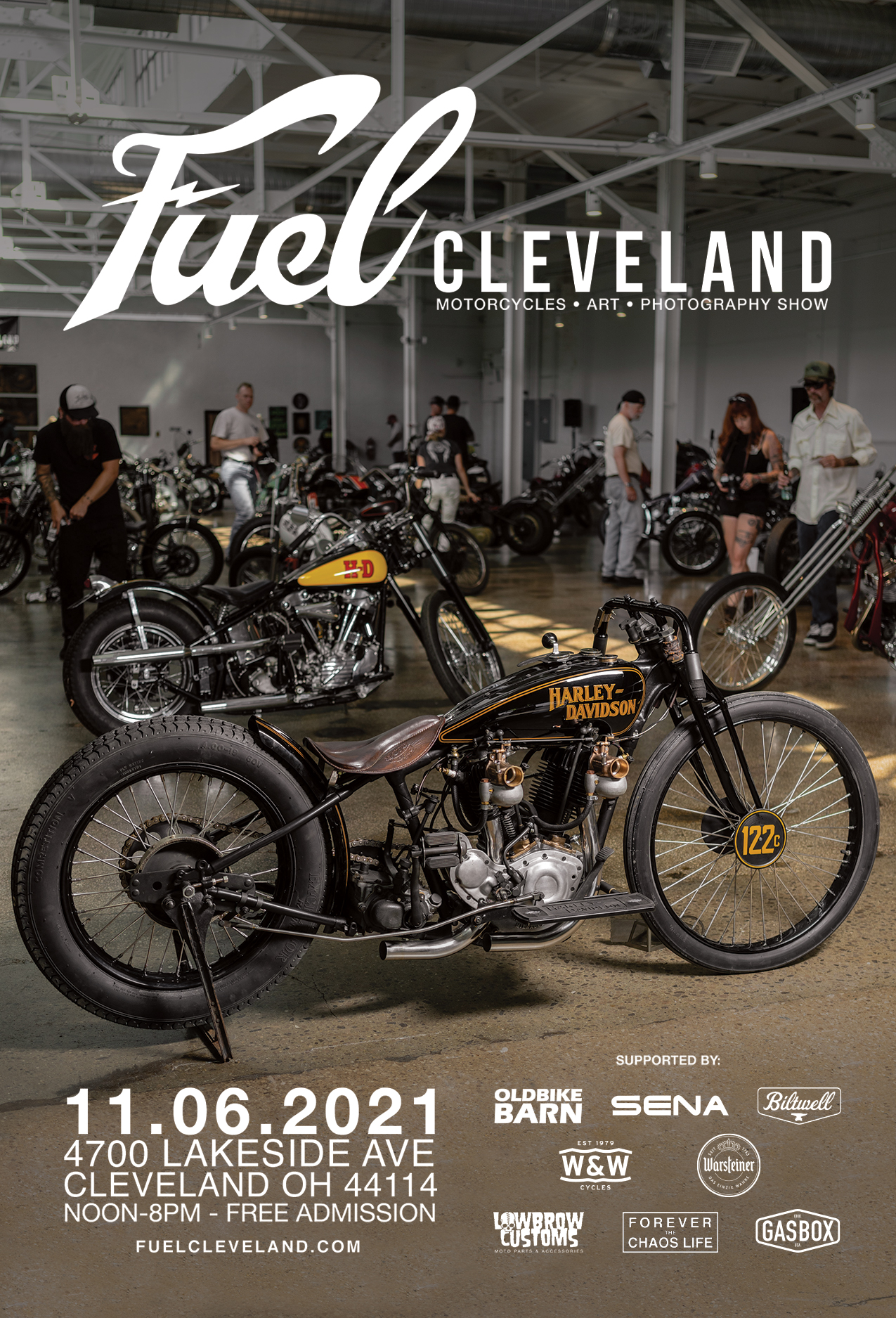 Photo & Video Gallery (0)
No Photos Or Videos Added Yet.