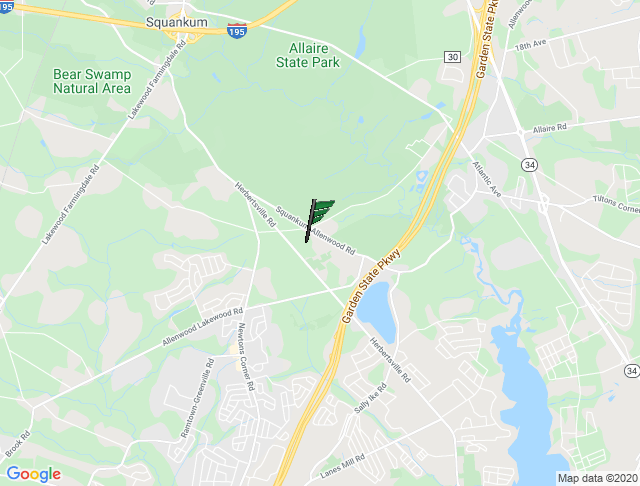 Click here for larger map
New Jersey Organized Group Ride Information
Riders For Christ M.m. Annual "hope For A Child" Run
#62095 Organized Group Ride
2020-08-15 to 2020-08-15
4041 Squankum-Allenwood Rd, Allenwood, NJ 08720, USA
Riders for Christ M.M. Annual Bruce Comins Jr "Hope for a Child run" All proceeds to benefit Solutions health & pregnancy center Start and end location at: Grace Bible Church 4041 Squankum-Allenwood Rd. Allenwood (Wall), NJ 08720 50 mile run through Central-Southern NJ $20/rider includes food and beverages $5/passenger " " " " Non-riders welcome to join us at ending festivities $15 donation for food and beverages Registration 9:00 AM to 10:15 AM (coffee and donuts provided) Kick stands up: 10:30 AM 50 mile run through Central-Southern NJ ending with Food and Music: 12PM to 3:00PM Please note this is an alcohol and drug free event Pre-registration at https://www.ridersforchristmm.org/events-1.html We greatly appreciate your support and look forward to riding with you!
For more information about this New Jersey Organized Group Ride: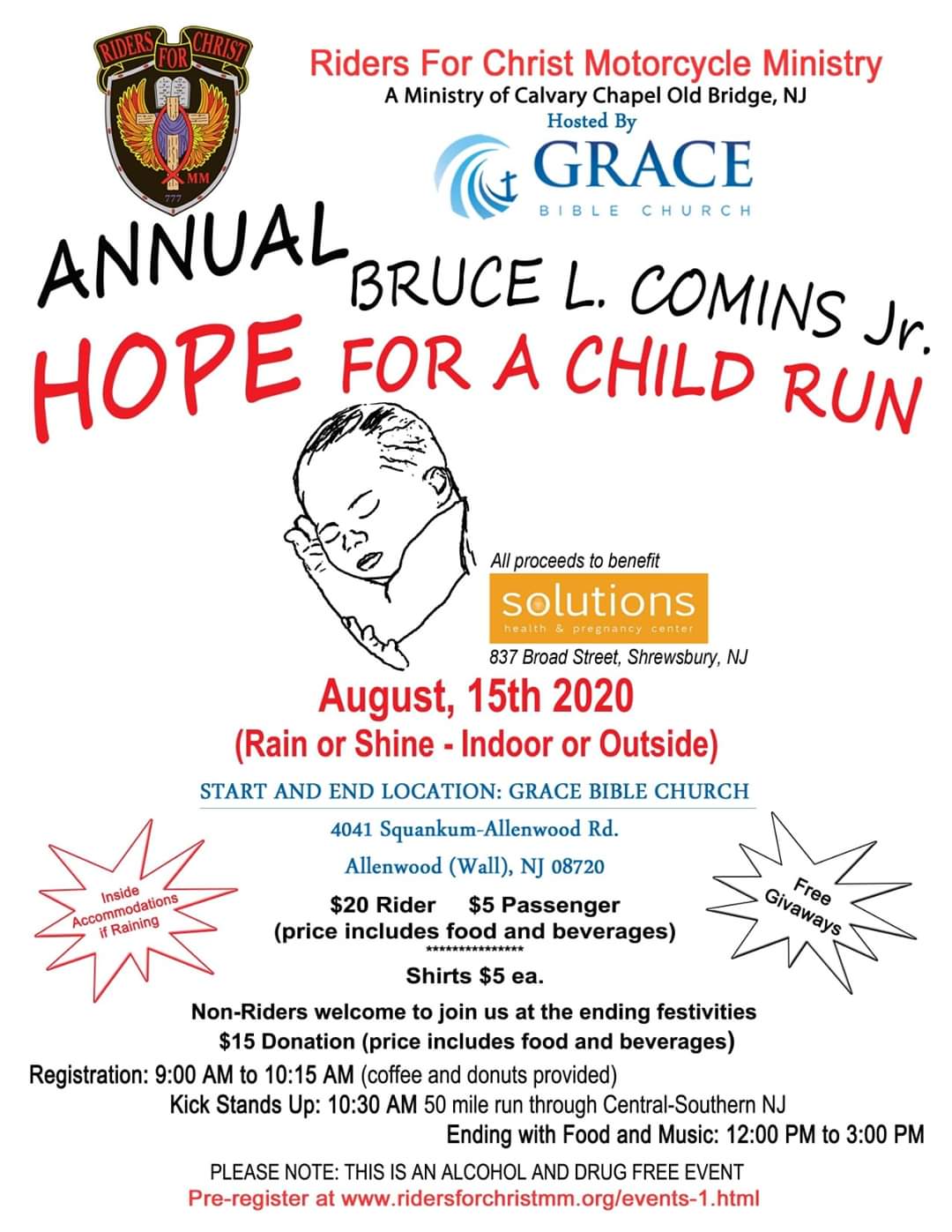 Photo & Video Gallery (0)
No Photos Or Videos Added Yet.