Minnesota Organized Group Ride Information
;igysix Benefit Ride
#63082 Organized Group Ride
2021-07-10 to 2021-07-10
3300 N 4th Ave, Anoka, MN 55303, USA
Combat Veterans Motorcycle Association, Chapter 48-1 will be hosting a ride to benefit the Anoka Haven For Heroes and to help raise awareness of Veteran Suicide and Veteran Homelessness. ;IGYSIX is a veteran term used to indicate to those contemplating suicide that they are not alone, their brothers and sisters in arms have their back, their 6 O'Clock. ​ Pre-Registration starts February 15th, 2021. ​ Ride is July 10th, 2021 with registration starting at 0900 to 1045 with kickstands up at 1100. Ride will start at the Haven for Heroes, Anoka MN and will end at the VFW Post 4210, Forest Lake, MN with stops along the way. The evening will end with food provided, some nice prizes and a live band! More details to come! We will be hosting a silent auction and a raffle at VFW Post 4210. Other prizes to be given away throughout the night. Also, we will have ride t-shirts, ride patches, and CVMA support items for sale.
For more information about this Minnesota Organized Group Ride:
7632446755
cvma48.1@gmail.com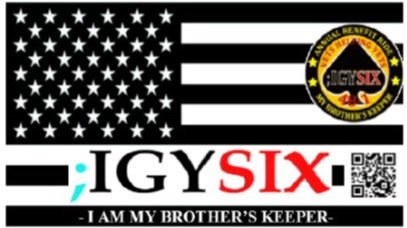 Photo & Video Gallery (0)
No Photos Or Videos Added Yet.