Michigan Other Event Information
Alr Post 141 Blessing Of The Bikes
#63781 Other Event
2021-05-08 to 2021-05-08
Howell, MI, USA
Join American Legion Riders Post 141, Howell MI, for a Blessing of the Bikes on Sat., May 8, 2021, from 11:00 am - 4:00 pm. Please see the event flyer for more details.
For more information about this Michigan Other Event: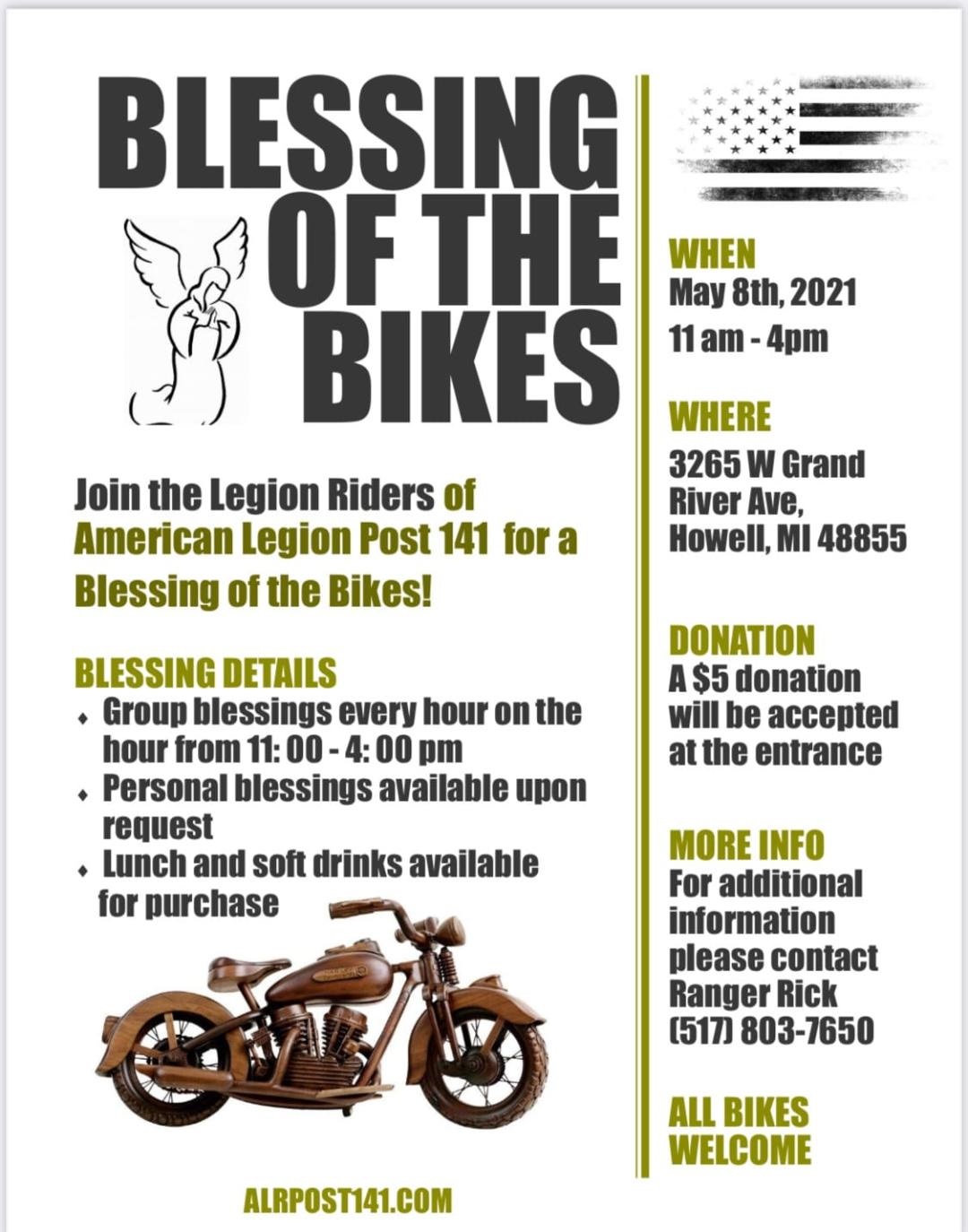 Photo & Video Gallery (0)
No Photos Or Videos Added Yet.