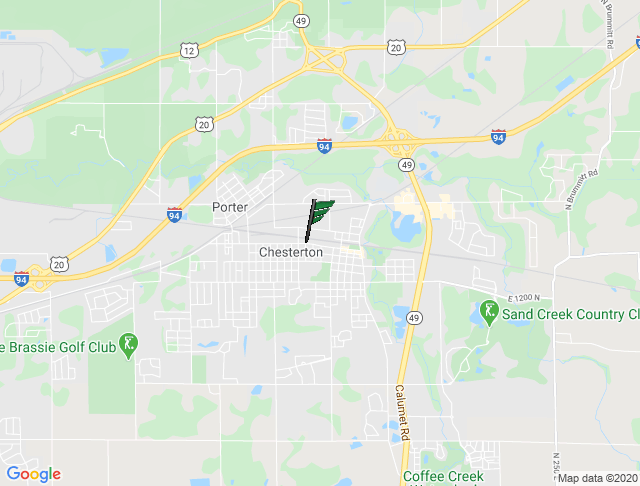 Click here for larger map
Indiana Organized Group Ride Information
4Th Motorcycle / Car Run Benefiting Porter County Special Olympics
#60167 Organized Group Ride
2020-09-05 to 2020-09-12
602 Broadway, Chesterton, IN 46304, USA
Virtual events start September 5th and continue until September 12th At 7:00 PM Virtual Road Rally · Go on a ride enjoying the beautiful September weather and Northwest Indiana countryside. · As you are on your ride, consider visiting one or more of our sponsors. · Whether at a sponsor location or not, please take photo(s) of yourself, your riders, your vehicle(s) out & about in NW Indiana. · When your ride is over, post those photos on our official 2020 Road Rally Facebook site. · All Virtual Road Rally participants posting a photo on our official Facebook website will be entered into a drawing for a grand prize. Virtual Road Rally Fundraising · Whether you rode or not, please consider making a cash donation via our Facebook site supporting Porter County Special Olympics. · Silent Auction items will be open for bid on Facebook. o All bids must be posted as a "Comment" under the photo of the item on Facebook. o The bid increments will be posted for each item. o Bids must increase as per the stated increments. o All bidding will end at 7:00 PM CT on 9/12/2020. o The winners with the highest last bid will be contacted via Facebook messenger to pay for and pick up your prize. o If the winner fails to fulfill their obligation, the next runner up will be contacted with respect to their earlier bid. · All Virtual Road Rally donors and winning bidders on our official Facebook website will be entered in a drawing for a 2nd grand prize. Physical Road Rally* - September 12, 2020, 10:30 AM, Chesterton Moose Lodge 1623, 602 Broadway, Chesterton, IN 46304. · Join Kevin Gates & Joe Petrovich on a Social Distancing In-Person Ride starting from & returning to Chesterton Moose Lodge 1623. · 10:30 AM CT, Waiver signing. · (Optional) Cash or check donation (made out to Porter County Special Olympics). Amount of the donation is up to you. · 11:00 AM CT, Doors Shut & Kickstand up. We will ride approximately 80-100 miles stopping at some great establishments in NWI · 4:00 PM CT or so, return to the Chesterton Moose Lodge. · All riders who return to Moose Lodge 1623 will be entered into a 3rd grand prize drawing. Drawing winner pulled from your waivers. · Unfortunately, due to COVID-19, no dinner or live entertainment will conclude the ride. But you are welcome to enjoy the Moose Lodge. *Note: Indiana Executive Orders & Local Establishment Policies will determine safety guidelines & mask usage. In case you are not aware, each county in the state oversees their Special Olympic programs. No athlete is ever charged for uniforms, competitions, transportation, etc… 100% of the proceeds go directly to the Athletes of Porter County for their expenses. Please consider joining us Virtually, Physically or Both. I promise it will warm your heart knowing the good you have done for our athletes and community. Thank you in advance to all who will help with this event and to all who attend.
For more information about this Indiana Organized Group Ride:
2196173901
petrovich.joseph@gmail.com

Photo & Video Gallery (0)
No Photos Or Videos Added Yet.