Alabama Other Event Information
Annual Veterans Of America Rc Polar Bear Poker Run
#63205 Other Event
2021-01-30 to 2021-01-30
11208 Memorial Pkwy SW, Huntsville, AL 35803, USA
All come on out for a great time for a great cause! Break that cabin fever with some live music, food, and riding! Proceeds to benefit the Tutt Fan Veterans Home. See flyer for full details!
For more information about this Alabama Other Event:
256-783-1957
intrepid2008@gmx.com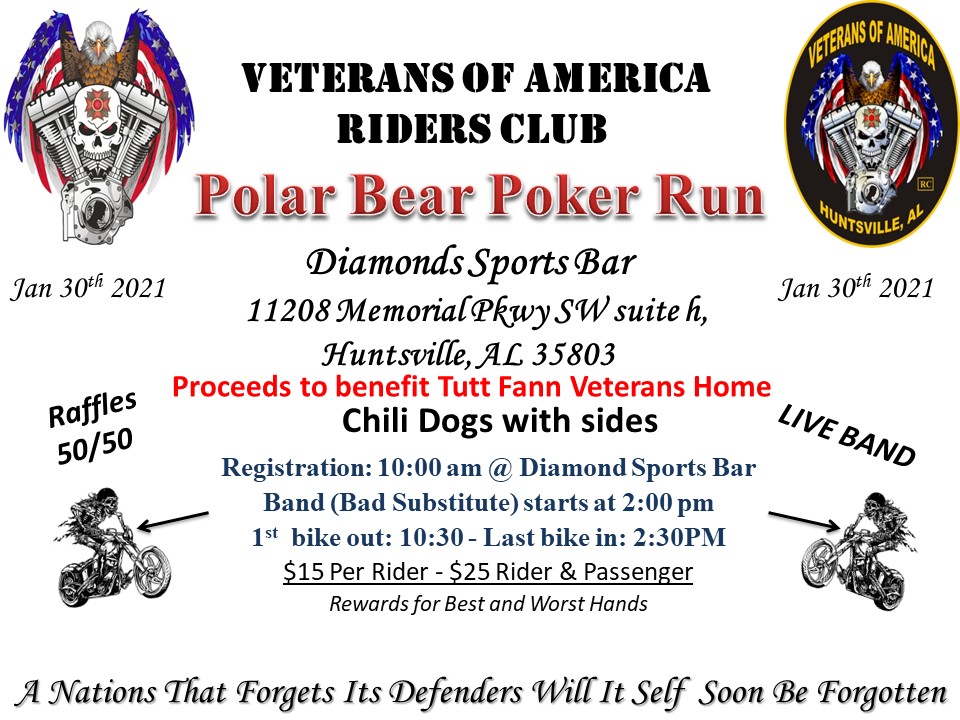 Photo & Video Gallery (0)
No Photos Or Videos Added Yet.