Wisconsin Motorcycle Club Information
#9064
None
No gender restrictions
Bike Preference
Other Type
Any
Club Details:
The Stallis Riders RC are a RIDING CLUB in the State of Wisconsin. We allow men and women to become members. We also accept all races and any type of bike (above 800cc). The important thing is that you fit the culture of the club. We are a group of people that enjoy being part of the motorcycle culture. We are not a motorcycle club (MC). We do not have a prospect period, however, the existing membership will want to meet you and make sure that you fit the culture of our club. If you want to have a good time with a great group of people, we are your new club.
12221 W Harrison Pl, West Allis, WI, United States
For more information about this Wisconsin Motorcycle Club:
Cash (Jason)
414-265-6921
Cash@StallisRiders.com
www.StallisRiders.com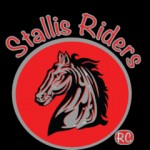 Photo & Video Gallery (0)
No Photos Or Videos Added Yet.