Washington Motorcycle Club Information
#9077
None
Women
Bike Preference
Other Type
Any
Club Details:
Welcome Women Bikers, passengers and enthusiasts to the largest and only meetup group for Chicks on Bikes where you can find rides throughout Western Washington on 1 site! "It's a passion, not a pastime.?" We are all types of women who enjoying riding all styles of bikes at all sorts of riding levels. So come join our Sisterhood of Riders whether you want to ride with other fabulous femmes on some great rides (large or small groups) or just learn about specific events for women bikers ?" this the place for you! Why? Because: Girls Kick Ass!
SeaTac, WA, USA
For more information about this Washington Motorcycle Club:
Na
https://www.meetup.com/wwLadyRiders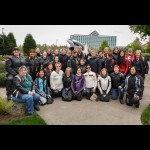 Photo & Video Gallery (0)
No Photos Or Videos Added Yet.