Virginia Motorcycle Club Information
#9105
None
No gender restrictions
Bike Preference
None
None
Club Details:
Twisted Souls Motorcycle Club. An independent club.We are traditionally and respectfully introducing ourselves to the Mid-Atlantic Virginia Motorcycle Community. We are family oriented and non-bike specific. Everyone is equal in our group. We are not a 1% club. Though we operate out of Virginia, we do not claim territory or pose any threat to any other clubs. Give Respect, Get Respect.
Prince George, VA, USA
For more information about this Virginia Motorcycle Club:
Sling
804-590-6403
Slinginink08@aol.com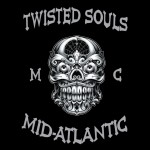 Photo & Video Gallery (0)
No Photos Or Videos Added Yet.