Texas Motorcycle Club Information
#9039
None
No gender restrictions
Bike Preference
Other Type
Any
Club Details:
Welcome to the DFW Cruisers. We are looking for others who love to ride. We, as a group, will never leave anyone on the side of the road. We are a friendly recreational riding group. The group organizers want each and every member to be part of the suggesting and the planning of rides and trips. Your ideas are important to us. All efforts are made to ensure a safe and successful ride. We welcome riders of all types of motorcycles, all levels of riding experience and are happy to help educate new riders. It is not how fast we get to our destination, it is all about the journey. NOTE! WE DO NOT ALLOW rooster sitters, you will either participate or be removed from the group !! * Legal Disclaimer: As a condition of your voluntary participation in group rides, you hereby release and discharge " DFW Cruisers and it's Organizers" from any and all claims, demands, damages, or liabilities arising from injury to your persons or property. Please go to the discussions page and see the group riding video and in addition to the video, these are our additional safety requirements for being a member of this group. 1. Must have the motorcycle license. 2. Must own his/her motorcycle. 3. Must be 21 years of age (see organizer for more info). 4. Must own a minimum 650 cc. 5. In riding with the group, you must stay with the group speed. 6. In group riding, the rider is responsible for the rider in front and in back of him/her. 7. 3 strikes your out. A. verbal safety warning. If the safety warning is severe enough, you will be asked to leave the ride. B. you will be sent an email, in addition to a verbal warning. C. your membership will be revoked from the group. 8. Passing in the group is only permitted to the left side of the rider, must be done safely and with adequate space between motorcycles. Passing is only allowed to tighten the group up. The leader is never to be passed. 9. Email the organizer that you have read, understood and agree with the above disclaimer and our group riding safety requirements.
Mesquite, TX, United States
For more information about this Texas Motorcycle Club:
Lyle Aley
bigfattwin@sbcglobal.net
WWW.DFWCRUISERS.ORG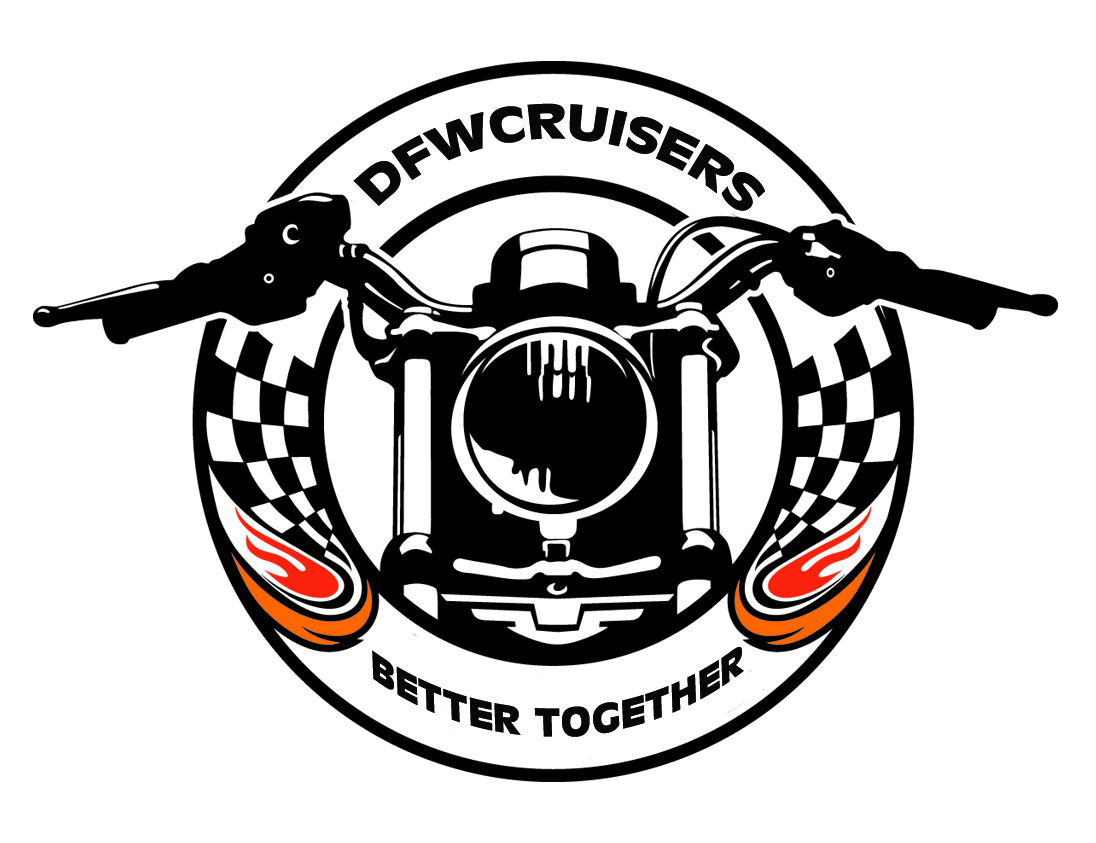 Photo & Video Gallery (0)
No Photos Or Videos Added Yet.