South Carolina Motorcycle Club Information
#9056
None
No gender restrictions
Bike Preference
None
None
Club Details:
We are a political organization made up of patriotic bikers, and non- biker patriots that support President Trump, and his agenda to 'Make America Great Again'. All who support him are welcome to join!!
For more information about this South Carolina Motorcycle Club:
Brad Smith
bradleyrs56@yahoo.com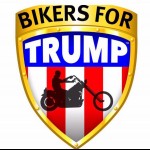 Photo & Video Gallery (0)
No Photos Or Videos Added Yet.