Rhode Island Motorcycle Club Information
#9069
None
Men
Bike Preference
None
None
Club Details:
The purpose of SSRC is to promote freedom, loyalty, family, and passion for the open road and open ocean. All SSRC members and prospects are upstanding, charitable, citizens and patriotic Americans and will conduct themselves according to the standing rules and regulations of the club. To wear the SSRC logo and leather is not for looks but rather a commitment to the club, the values we uphold and the lifestyle we choose to live. Ride Hard, Reel Hard.
51 Silver Spring St, Providence, RI 02904
For more information about this Rhode Island Motorcycle Club:
Colby Desmarais
1112223345
saltysouls@outlook.com
https://saltysouls.wixsite.com/website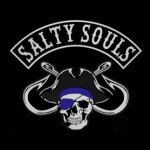 Photo & Video Gallery (0)
No Photos Or Videos Added Yet.