Oklahoma Motorcycle Club Information
#9073
None
No gender restrictions
Bike Preference
Other Type
Honda
Club Details:
The most diversified M.R.O. you will ever be involved with!We have outposts through out the great state, and they help serve from Veterans, to Puppy Parks, and everything in between,.. Then we have our Legislative Warrior Team... and that's the bull to ride.
Oklahoma City, Ok. 73143
For more information about this Oklahoma Motorcycle Club:
1st Chair, Bus
405-361-6935
soonerstateabate@yahoo.com
www.soonerstateabate.som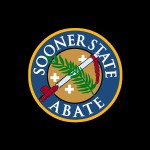 Photo & Video Gallery (0)
No Photos Or Videos Added Yet.