Ohio Motorcycle Club Information
#8947
None
No gender restrictions
Bike Preference
None
None
Club Details:
Our members ride all brands of bikes from sport bikes to fully dressed touring machines; from scooters to trikes. All are welcome. We offer rides and events for riders of all levels of experience from casual rides through the park to long haul, iron butt rides to large biker destinations. We schedule events for the novice rider and the long term "biker".
Northeast Ohio
For more information about this Ohio Motorcycle Club:
Tom Chambers
216-769-9917
mr.pcrepair@live.com
https://www.meetup.com/neohbikers/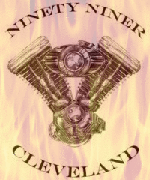 Photo & Video Gallery (0)
No Photos Or Videos Added Yet.