New York Motorcycle Club Information
#8935
None
No gender restrictions
Bike Preference
Other Type
None
Club Details:
We are a back-patch-wearing gay men's motorcycle club. Full members should rside with 50 miles of New York City. Empire City Motorcycle Club, Inc. of New York City, was founded by a group of twelve motorcycle riders in October, 1964 as a motorcycle owner/rider club. We are the oldest ongoing gay all riding organization in the country and a vital part of the gay community in New York metropolitan area. Empire City M/C's open general meetings are held 8pm-9pm on the first Wednesday of each month at "The Centre" 208 W 13th St Room 205, New York, NY 10011. All interested men and prospective members are welcome to attend.
Enter a location
For more information about this New York Motorcycle Club:
Club Secretary
secretary@EmpireCityMC.com
www.EmpireCityMC.com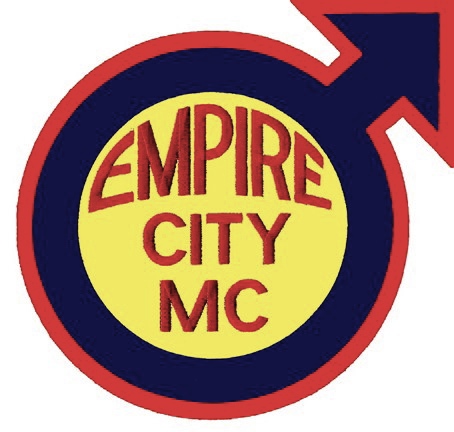 Photo & Video Gallery (0)
No Photos Or Videos Added Yet.