Nevada Motorcycle Club Information
#58210
None
Women
Bike Preference
Other Type
Any
Club Details:
We are the Misfit Mavens Chapter of Women In The Wind, an International women's motorcycle organization. Misfit chapter members are in Nevada and Colorado. Visit our Facebook page WITWMisfitMavens for more info.
Las Vegas, NV 89130, USA
For more information about this Nevada Motorcycle Club:
Sonya Race
702-509-6491
witwmisfitmavens@gmail.com
www.facebook.com/WITWMisfitMavens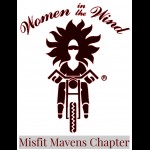 Photo & Video Gallery (0)
No Photos Or Videos Added Yet.