Michigan Motorcycle Club Information
#9065
None
No gender restrictions
Bike Preference
Other Type
Any
Club Details:
Iron Phoenix Riding Club promotes the understanding, prevention of suicide and support those who have been affected by providing an opportunity to ride together in a safe, fun and non-judgmental environment in which honesty and genuine caring about each other prevail. IPRC was officially founded in 2016. We wanted to have a club that fit our goals. All of us had been in other clubs and though they were good clubs. They were not quite the best fit for us. So our founders Tony "T.K." Knoll, Matt "WingNut" Ryals, Vince "Seven" Johnson, Jillian "Jilli" Ryals and Fred "Easyrider" Reckman decided to create a club that was a perfect fit. We value respect, honesty and humanitarian Ideals. We value life and those living it. We are a fun loving, good natured and sometimes crazy bunch of people.
Saginaw, MI, United States
For more information about this Michigan Motorcycle Club:
Tony "T.K." Knoll
iprcwebmaster@charter.net
https://ironphoenixrc.weebly.com/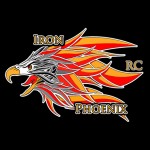 Photo & Video Gallery (0)
No Photos Or Videos Added Yet.