Massachusetts Motorcycle Club Information
#9061
None
No gender restrictions
Bike Preference
Other Type
Any
Club Details:
Strongbacks Long Distance Riding Club (LDRC) has been working hard with the help of our members and volunteers to help children of single parent households access education. Our work is dedicated to funding young adults raised in single parent households to learn and master a trade skill or craft. We strive to inspire and improve the lives of those who need assistance. Get in touch to learn how you can make a difference with our Charitable Foundation.
Boston, MA, United States
For more information about this Massachusetts Motorcycle Club:
John Whelan
6174208926
jfw@strongbacks.org
www.strongbacks.org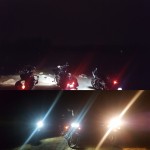 Photo & Video Gallery (0)
No Photos Or Videos Added Yet.