Maryland Motorcycle Club Information
#8990
None
No gender restrictions
Bike Preference
Cruisers
Any
Club Details:
RUDE DONs MC, We are a National Motorcycle Club founded in the state of Maryland July 17, 2003 from our original 8 members just looking for brotherhood and respect while riding. The club's mission is to promote brotherhood, self-worth , safety, pride of giving and fun while riding. Furthermore, we fight to stop Domestic Abuse at every chance. The Rude Dons MC is a family Orientated Motorcycle Club. The original vision was to form a club with a strong emphasis on Brotherhood, Family, Work and Community. Both President Terry aka Cubano and Vice President William aka Sauve' along with a few other brothers came together and formed Rude Dons MC. Our vision is to form a club that will take us back to the principal of brotherhood and respect. We are a working class club; members with responsibilities to both the club and family. We are not outlaws or pretenders. We claim our state, cities or territories where we reside. We do attend sponsor charities, events and fund raisers. We support the military, law enforcement and any organization that represent a just cause. We view life as GOD, Family, MC, and then others. Our culture, is one that provides a dependable environment for all members which includes honor, representing ethical values, showing life philosophy, and commitment to family structures.
7610 Pennsylvania Ave, Ste 203 District Heights, MD 20747
For more information about this Maryland Motorcycle Club:
CUBANO
240-988-8755
rudedon@rudedons.com
www.rudedons.com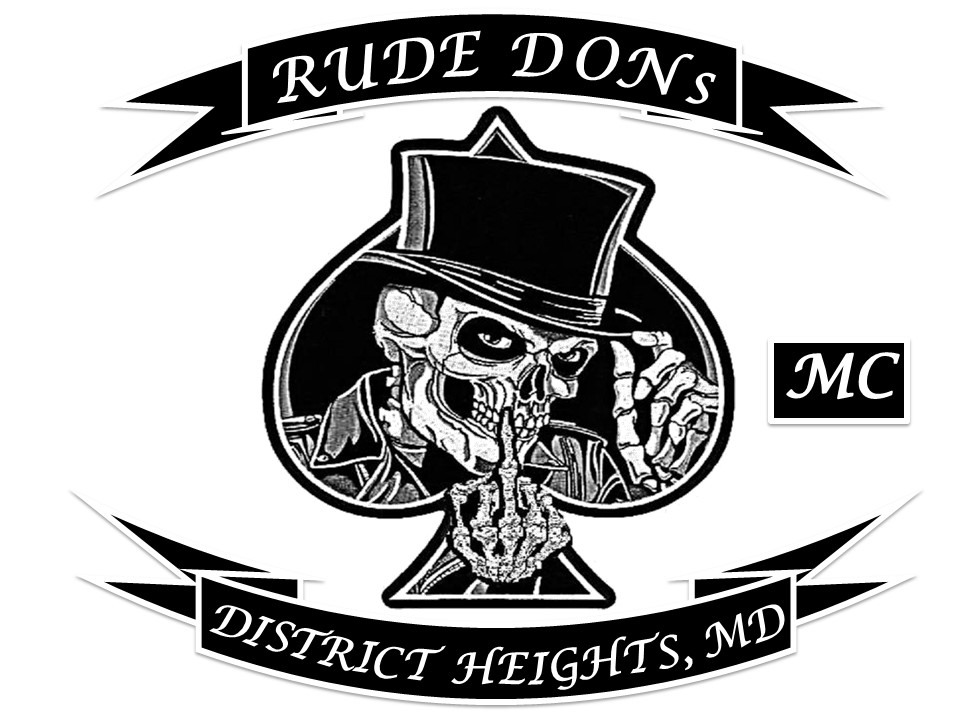 Photo & Video Gallery (0)
No Photos Or Videos Added Yet.