Maine Motorcycle Club Information
#9103
None
Men
Bike Preference
None
None
Club Details:
MEN: Straight, Bi, Gay who enjoy group riding and comradery among the brotherhood of bikers. Covering the New England states most rides in ME and NH.
Portland, ME, USA
For more information about this Maine Motorcycle Club:
Nick Steel
207-756-5315
buddybikers207@gmail.com
www.buddybikers207.com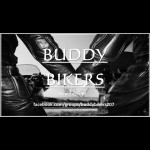 Photo & Video Gallery (0)
No Photos Or Videos Added Yet.