Indiana Motorcycle Club Information
#8919
None
No gender restrictions
Bike Preference
None
None
Club Details:
Hello Fellow Riders from Avon, Brownsburg, Danville, Plainfield, and other towns in Hendricks County Indiana.I am looking at forming a chapter of Cruiser Club, USA just west of Indianapolis. CCUSA is a family oriented motorcycle group that welcomes all makes and models, and all skill levels of rides. Check out our national site at www.CruiserClubUSA.org Enjoy the Ride, Ride to Enjoy with us!
Danville, IN
For more information about this Indiana Motorcycle Club:
Digital Rodney
317 563-1208
H3C@DigitalRainllc.com
https://www.facebook.com/Hendricks3C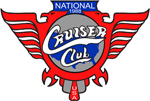 Photo & Video Gallery (0)
No Photos Or Videos Added Yet.