Illinois Motorcycle Club Information
#8921
None
No gender restrictions
Bike Preference
None
None
Club Details:
Meetings Our monthly meetings are generally on the first Saturday of each month at 9:30 a.m. STAR Chapter #275 meets at Collinsville Yamaha, our supporting dealership. (If the first Saturday is a holiday weekend, we generally hold the meeting the following Saturday.) Meeting dates will be posted on our calendar. Visitors are welcome to attend our meetings, meet our members, and see what STAR Touring & Riding is all about. Please feel free to stop by and join us! Our Mission To pursue, promote, and protect the interests of motorcyclists; to develop better and more enthusiastic relations between the general public, the media, and the operators and riders of motorcycles. To encourage rider participation in events; to promote motorcycle safety and camaraderie among members; to promote organized events; and perform them in a lawful manner. Our Supporting Dealer STAR Chapter # 275 is supported by Collinsville Yamaha. They provide a place for us to hold our monthly meetings and we are proud to be affiliated with them. Thank you!
1200 Belt Line Road, Collinsville, IL 62234
For more information about this Illinois Motorcycle Club:
Travis Hanson
618-795-3827
tdhanson72@gmail.com
https://www.star275.com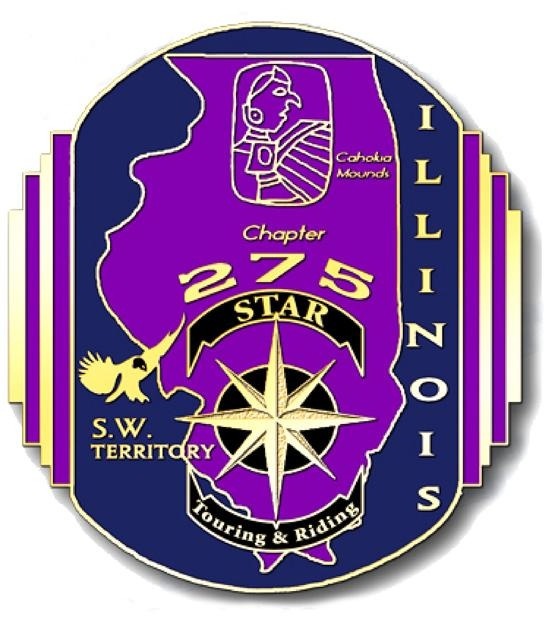 Photo & Video Gallery (0)
No Photos Or Videos Added Yet.