Illinois Motorcycle Club Information
#8957
None
No gender restrictions
Bike Preference
Other Type
Any
Club Details:
The Widows Sons is an International Masonic Motorcycle Association comprised of Freemasons who aid and assist widows and orphans of Master Masons and supports local charities and educational institutions within each Chapter's local area. The Sanctum Santorum Chapter of the Widows Sons MRA is based out of the Lebanon, IL though our membership reaches to all points in about a 20 mile radius. Our Chapter provides financial support to the Southern Illinois Masonic Children's Home as well as local charities in Lebanon, IL and surrounding areas.
Lebanon, IL 62254, United States
For more information about this Illinois Motorcycle Club:
Sparks - Chapter Secretary
618-334-5484
christopherlayson@gmail.com
www.widowssons.com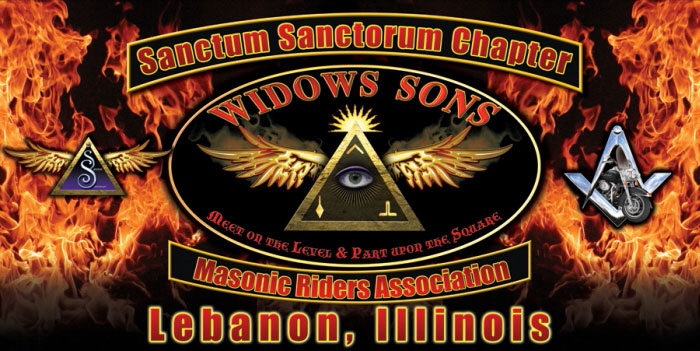 Photo & Video Gallery (0)
No Photos Or Videos Added Yet.