Illinois Motorcycle Club Information
#9057
None
No gender restrictions
Bike Preference
None
None
Club Details:
Motorcycle Enthusiasts of the Western Suburbs is a group of Riders that ride as often as weather allows. We do a lot of Sunday rides out from the city for lunch, and take frequent weekend trips as well. We also take at least 1 or 2 week long motorcycle trips a year to areas like South Dakota, North Carolina, New England, etc...
For more information about this Illinois Motorcycle Club:
daisy5509-vroom@yahoo.com
https://www.facebook.com/groups/mewsers/?ref=bookmarks#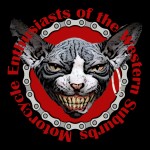 Photo & Video Gallery (0)
No Photos Or Videos Added Yet.