Illinois Motorcycle Club Information
#8925
yes
No gender restrictions
Bike Preference
Other Type
BMW
Club Details:
A group of friends sharing their love for anything on two wheels. We ride almost every weekend Saturdays and Sundays, rides from 70 Miles to 300 Miles. "Come Ride with Us"
St. Charles, IL
For more information about this Illinois Motorcycle Club:
Kirk
815-347-9800
psexton@mmchq.com
https://www.illinoisbmwriders.com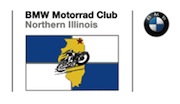 Photo & Video Gallery (0)
No Photos Or Videos Added Yet.