Heartland Motorcycle Club Information
#11640
None
Women
Bike Preference
Sport bikes
Ducati
Club Details:
Saturday, November 2, 2019 Each year the Lehigh Valley Community Benefit (www.lvcb.org) organizes this ride to bring NEW gifts that are donated to children in the Pediatric Unit of St. Lukegs Hospital in Bethlehem, PA. Smiles are on everyonegs faces: the children, the participants, St. Lukegs and the community. If you would like to see a video, please consider clicking here: https://www.youtube.com/watch?v=qP7Nr4baQ44 Something very exciting for 2019: The Chance to Win a Brand-New 2019 Harley-Davidson Softail Deluxe!!!!! The Ride is FREE (no registration fee, just bring a brand-new toy), Raffle Ticket is only $20.00 Also: 10 cash prizes from $100 to $1,000! Tri-Boro Sportsmen Club 21st & Canal Street Northampton, PA 18067 (behind Carolgs Bridal Shop) 11am Arrival 12 Noon Kickstands Up Lunch buffet specials will be available for purchase after the ride at the Tri-Boro Sportsmen Club from 2pm to 4pm. Refreshments until 8pm. All Riders and Supporters Are Welcome! This is a police escorted ride that will leave from the parking lot of Tri-Boro Sportsmen Club to St. Lukegs in Bethlehem to drop-off gifts. Gifts will be distributed to the children in the pediatric unit and other needy children in the Lehigh Valley. We are also asking for a donation of a new, un-wrapped toy, items for animal rescue shelters (pet food, toys, blankets, bedding) or monetary donations for local families in need this holiday season. The Facebook Page for this event is: https://www.facebook.com/events/502731996885097/ For more information, you can contact the primary organizer, Rick Nauman at 610.762.5010 or via email: RNauman1968@yahoo.com Please consider joining, supporting and promoting the great event! Thank you!
For more information about this Heartland Motorcycle Club:
sheetal
7896541236
sheetal@yopmail.com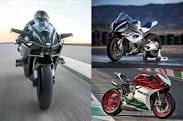 Photo & Video Gallery (0)
No Photos Or Videos Added Yet.