Florida Motorcycle Club Information
#9104
None
Men
Bike Preference
Other Type
Any
Club Details:
Our goal is to gather passionate about motorcycling and enthusiasts who enjoy the freedom and pleasure that a motorcycle can provide. In addition, carry out relaxed, safe and exchange experiences with all types and styles of motorcyclists. Our Bike club rewards for companionship, respect and loyalty among class A members and among the other motogroups and motoclubs around us. Our rolls are open to guests and the most diverse types of motorcycles and cylinders. If you like to rotate, if you're a roadster, our group is your home. Visit all the sessions on this site, learn a little more about this family called Class A. Join our meetings, come live the real moto style with the most lively people of Minas Gerais.
Rua Desembargador José Burnier - Castelo, Belo Horizonte - MG, Brasil
For more information about this Florida Motorcycle Club:
Ademar Andrade
5.53199E+12
ademarfjunior@yahoo.com.br
www.classeamotoclube.com.br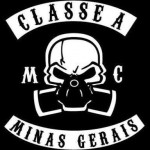 Photo & Video Gallery (0)
No Photos Or Videos Added Yet.