California Motorcycle Club Information
#9040
None
No gender restrictions
Bike Preference
Other Type
Any
Club Details:
What is ROMPS?We are a riders group based out of and sponsored by Merced Power Sports, in Merced CA. Our emphasis is on safe riding, and supporting our local Merced County community. We do not consider this to be a motorcycle club, it is a group of riders who enjoy the safety and camaraderie of riding together with others. All area riders are welcome to join in on the group?"s activities, regardless of any club associations, or brand of motorcycle. We will have day rides, dinner rides, poker runs and fund raising events throughout the year. Everyone is welcome to bring your friends and your whole family along for all of our activities, as we aim to maintain a safe and family friendly environment, for all rides and events. Who is running this group? You are! We aim to keep the group management and ride/event planning driven by the ideas and talents of each of our riders, rather than assigned "officers?", and make sure everyone has an equal voice. We want to keep this group fun and accommodating, and stay away from any "charter?" or long set of rules written in stone. We will just follow the golden rules of: ride safely, act responsibly, and enjoy each other?"s company! At our monthly gatherings, everyone will be encouraged to lead a discussion, as different subjects or projects arise. All of our rides will be led by an assigned Road Captain, but this duty will rotate around with different people leading the way each time, so as to give each experienced rider a chance to lead the group somewhere we haven?"t been before!
265 W 15th St, Merced, CA 95340, United States
For more information about this California Motorcycle Club:
Jeff
(209) 722-8055
romps209@gmail.com
https://www.facebook.com/romps209/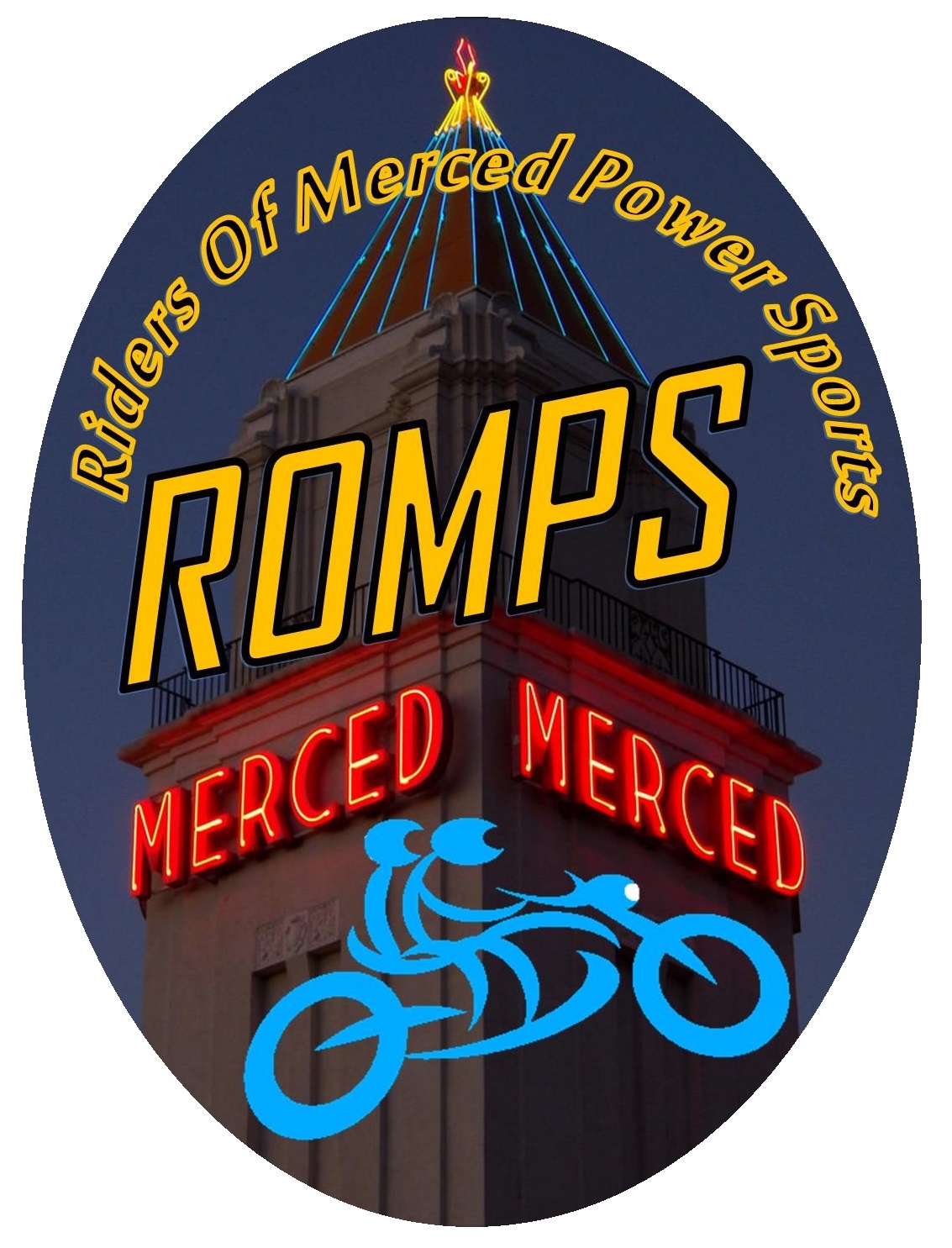 Photo & Video Gallery (0)
No Photos Or Videos Added Yet.