Arkansas Motorcycle Club Information
#9022
None
No gender restrictions
Bike Preference
Other Type
Any
Club Details:
We are an informal group focused on riding. This is an all-inclusive group for folks who have one major thing in common...we all love riding motorcycles regardless of what brand they are, or if it's a sport bike, cruiser, trike or highway capable scooter.
Prescott, AZ, United States
For more information about this Arkansas Motorcycle Club:
Paul Dunn
928-458-0946
paul_scooter@yahoo.com
https://www.meetup.com/AzRoadRiders/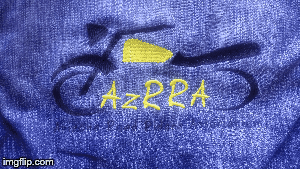 Photo & Video Gallery (0)
No Photos Or Videos Added Yet.