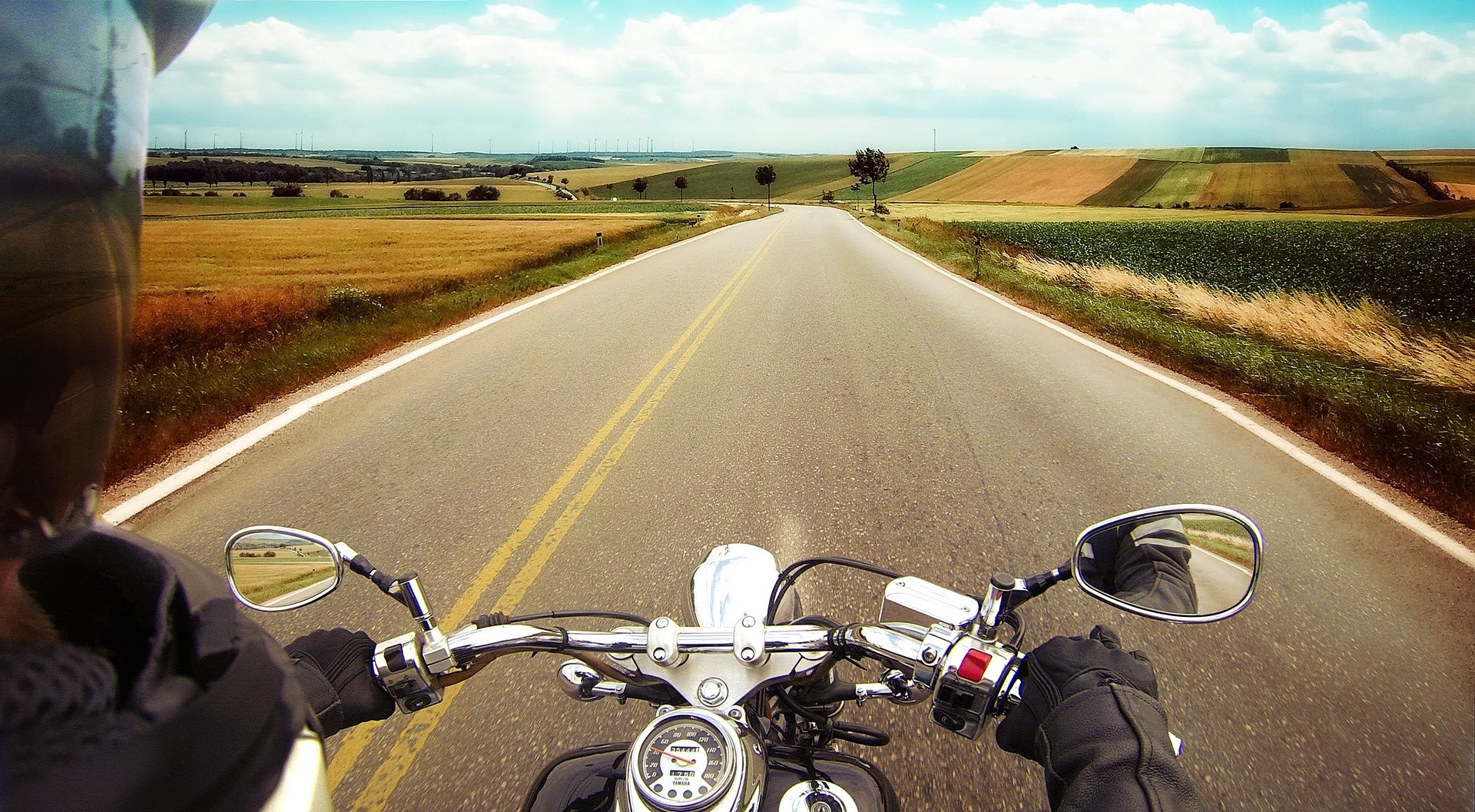 As many of you know, I started MotorcycleRoads.com (McR) way back in 1998 and for all these years, I've met (online mostly) a lot of incredible prolific motorcycle riders that have covered endless miles in the saddle of a motorcycle touring all parts of the US and many parts of the world at large. I have always envied these riders and hope some day to be able to have the freedom & resources to become a bit of a prolific motorcycle rider myself! But these riders are more than just a source of inspiration but they are also a wealth of knowledge, experience and perspectives that often times becomes an "energy source" for McR to grow and improve ... you see these prolific riders register some of the best new motorcycle roads and thereby add to the collection of great routes, the also add insightful and valuable reviews for the various motorcycle rides posted on McR, they contribute expert ratings as there vast experience really helps them determine if a route is truly extraordinary or if it's average or less, and they also sometimes contribute some great photos and videos taken along the way of these routes and that help us all visually understand what a given route has to offer us riders.
---

But there is much more that prolific motorcycle riders could add to our community and this is why I'm establishing the McR Road Ranger program. This program will establish Road Rangers for various regions across the USA and Canada. Each Ranger will have an Ranger Profile page that will introduce the rider to the community but describing the Ranger's motorcycle riding experience, allowing the Ranger to give their views on the best motorcycle rides in their assigned region, and a section for the Ranger to give advice to those interested in motorcycle travel and touring within that particular region. Additionally, having Rangers assigned for various regions will help us all through a variety of improvements and additional benefits they can bring to the community such as:
just as a food or movie critic gives additional/in-depth perspectives on a given topic, our Rangers will provide their own expert ratings of a given route or area and can add their "seal of approval" increasing your confidence that this route is worth your time (see example below).
verifying the accuracy of motorcycle route descriptions and add their opinions on a given rides scenery, drive enjoyment, and tourism opportunities (see example below).

additional advice and or guidance in a given area that only an expert could provide (e.g., "the logging truck traffic peaks in the fall so plan appropriately ...," "the ferry that you will need to take across the lake runs a shorter schedule on holidays," "the construction that had taken place on this route for the last year is finally over and the roads are in perfect shape now!"etc.)
and, if a given Road Ranger is comfortable with the privacy implications, they can be reached out to for specific advice and council with regards to motorcycle riding opportunities within their region (e.g., "I'm trying to plan a trip to your region for some autumn leaf peeping, when would you suggest I time my trip for seeing the best fall colors?")

​​
The McR Road Ranger program is in its infancy and I'm still thinking through how this will all work but I wanted to put the idea out there and begin to gather names of riders who would be interested applying for a given region. So if you are interested in being considered, please send me an email by using the "Feedback" button at the top of the page (if you are accessing the site from a mobile device, you may have to click on the grey 'more options' box in the upper right of the site's header menu) and let me know the following:
Indicate the region (state) you are interested in serving as a Road Ranger for ... we'll probably start at the state level (vs. something broader like the "West Coast") at this point and if/when we get more volunteers for a given state, we'll break the state up into regions that will allow for Rangers to specialize in given areas
Let me know about your riding history and motorcycle riding preferences (e.g., "I've been riding motorcycles for about 15 years now and started off on dirt bikes but currently drive dual-sports ... I enjoy group rides primarily with a small group of riding friends I have in the area and generally prefer long rides through the rural areas with strong collections of turns and/or twisties ...")
Describe your motorcycle riding activity in an average riding season (e.g., "I generally put on around 10K miles per riding season mostly in the pacific northwest ...") and also within that particular region (e.g., "I've lived in this area my whole life and have a lot of riding experience in the southern portion of the state ...")
Let me know if you would be comfortable with having riders have access to your email address if they wanted to ask any particular questions about rides in your region ... in the end, if you're not comfortable with that I don't see it as a "deal breaker" type issue, I just want to get a feel for if most Rangers will be up for that and how we can set that all up
Lastly, if you would like to see an example of a Road Ranger profile page, check out Canada's Road Ranger profile page.
Bill Belei,
Founder & Editor of MotorcycleRoads.com, 1998