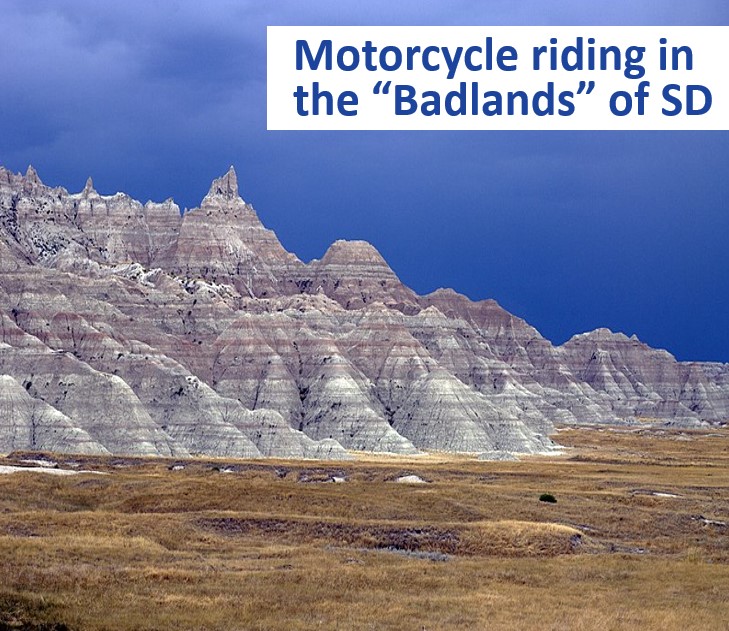 Sturgis Motorcycle Rally has become the biggest US motorcycle rally for a lot of reasons and one of the biggest reasons is due to its setting in the southwestern corner of South Dakota that simply offers some of the best motorcycle riding in all of the USA. One of the areas that riders have come to know and love is in an area with a strange name - The Badlands. But don't let that name fool you into staying awa! The area was named that by native Americans (the Lakota people) who gave the area the name because of its strange and ominous geology, it lack of water, and its high temperatures. However, over the years, visitors have come to love this unique and starkly beautiful geological and topographical rarity.
The area lies to the southeast of Sturgis and Rapid City and would take around 2-hours of a drive to get to but you really should NOT visit Sturgis without taking in some riding in the wonderful Badlands National park and the areas surrounding the park. If you are looking for additional information on scenic motorcycle rides in this unique area, see our Guide to Motorcycle Riding in the Badlands.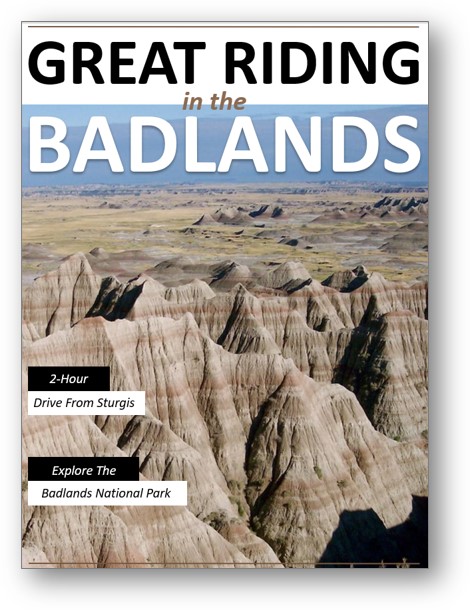 Or for a guide to all the best motorcycle rides and riding areas near the Sturgis Rally, check out our Guide to the Motorcycle Riding Hotspots Near Sturgis.