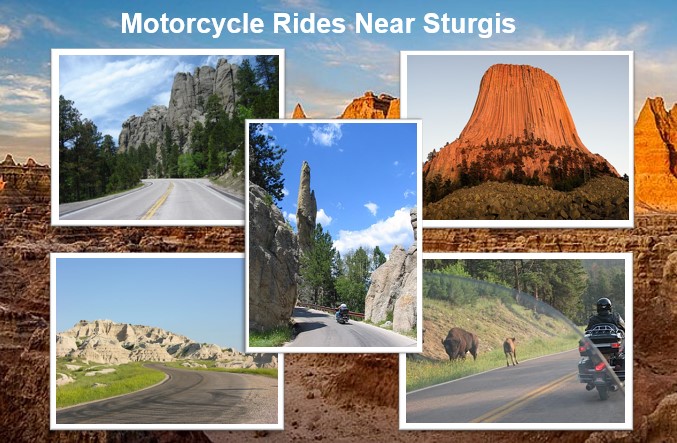 Year after year, MotorcycleRoads.com provides an ever growing registry of the most popular motorcycle roads and rides in the USA, Canada and abroad. I'm able to take that information and focus in on a specific area such as the area around the Sturgis, SD area and determine where the most popular motorcycle rides near the Sturgis Motorcycle Rally are. These roads, rise to the top due to their outstanding scenery, drive enjoyment qualities (curves, elevation changes, road surface condition), and tourism opportunities (things to do along the way). Riders share comments and ratings on these motorcycle rides, as well as upload pictures and videos and share stories. As a result of all of this motorcycle rider collaboration and popularity indicators, the following is a list of the best motorcycle rides near the Sturgis Motorcycle Rally:
Best motorcycle rides near Sturgis Rally
Motorcycle Riding Hotspots Near Sturgis:
In addition to realizing the most popular individual motorcycle roads and rides near Stugis, I've also been able to determine that these rides are grouped up into three popular areas near Sturgis, South Dakota making these particular areas hotspots of motorcycle riding particularly during the running of the annual Sturgis Motorcycle Rally. These hotspots are found southeast of Sturgis in a nearby area ominously named - The Badlands, southeast of Sturgis in an area referred to as the Black Hills, and finally out west and over the Wyoming border near the famous Devil's Tower. For a guide to these three areas, check out our Guide to Motorcycle Riding Hotspots Near Sturgis, SD.

Conclusion
As always, I hope to provide you with insightful & valuable motorcycle riding community information to help you get the most out of all of your motorcycling experiences.
I'm always looking for ways to make MotorcycleRoads.com better and more helpful so if you have any suggestions to improve the website, just contact me through the Feedback button you'll find near the top of every page. And as always, if you have a favorite motorcycle road of yours that is not yet registered on MotorcycleRoads.com, please get that favorite of yours "on the map" by registering it at MotorcycleRoads.com. Registering a motorcycle road (or event, or club, or place) is quick and easy and you'll be helping out our motorcycle riding community!!!
Lastly, if you are interested in having a monthly summary of motorcycle riding community updates/new information sent straight to your email box, sign up for our monthly (or less) eNewsletter. Or, if you are into social media, follow me at Facebook and/or Twitter.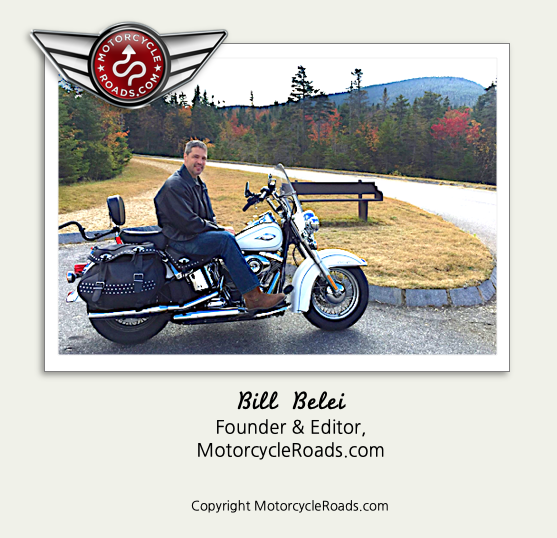 ---
---