Motorcycle Roads in Rhode Island
"Connecticut (CT) is known as the ""the picturesque southern gateway to New England"" and is within an easy drive for motorcycle riders traveling from New York, New Jersey, Massachusetts, and eastern Pennsylvania. The northern region is home to the Litchfield Hills' rolling landscape, villages centered around ""town greens,"" and abundant antique shops. Central Connecticut is home to Hartford, the Connecticut River valley, and an array of old tobacco farms. Eastern Connecticut features approximately 120 miles of Atlantic coast shoreline. Connecticut motorcycle rides are sure to provide motorcyclists with miles of memories. "
Best Rated Motorcycle Roads & Rides
Please be patient. Routes will begin to appear on map approximately 10 seconds after the map loads at a rate of one route per second.
Color Key: top-5 ranked routes in the state
Routes ranked below the top-5 are drawn in gray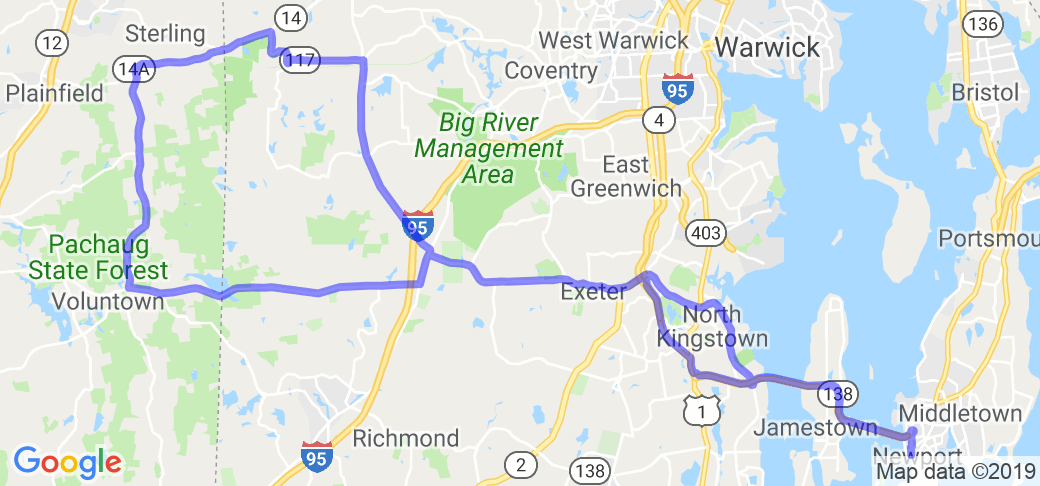 Great for foliage touring, and farm country site seeing. I would give this route a 10 out of 10 for scenic routes! It passes right through Beach Pond State Park and Arcadia State Park. You will pass…

4.5 out of 5
Rider Rating
5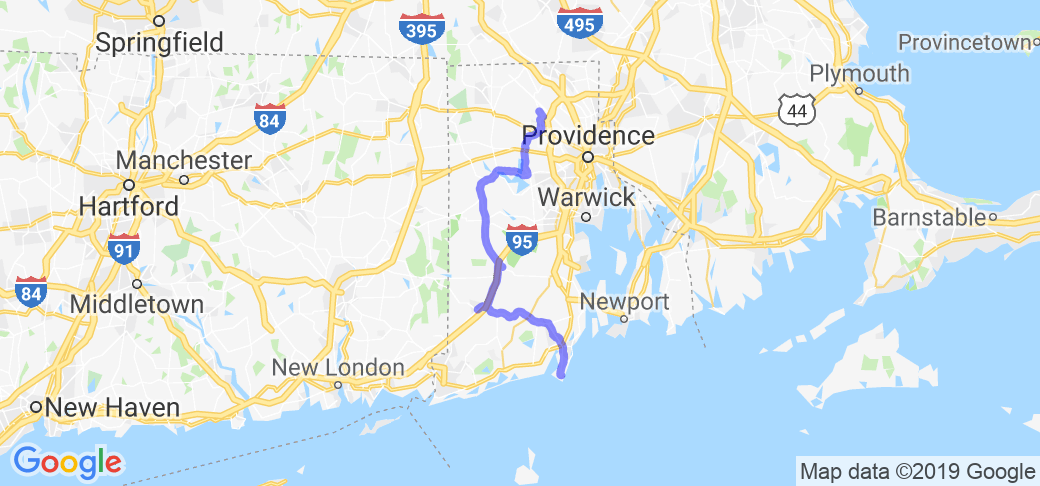 Great scenery mixed with quant small town's. A harley dealership along the way and some little pub's etc..

4 out of 5
Rider Rating
4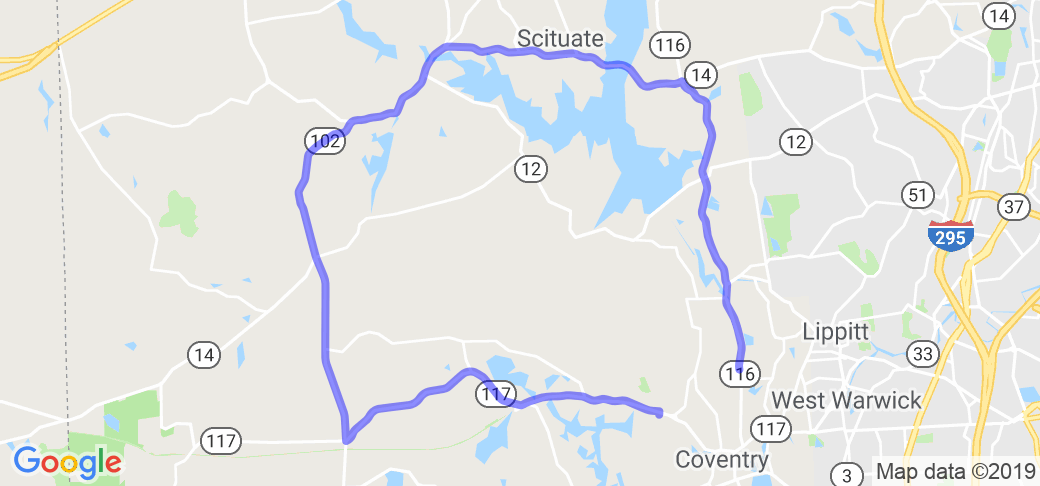 This route goes though the green trees of western Coventry and into Foster and Scituate. You go over many lake including the Flat River Reservoir in Coventry and the Scituate Reservoir.

Route has not been rated yet
0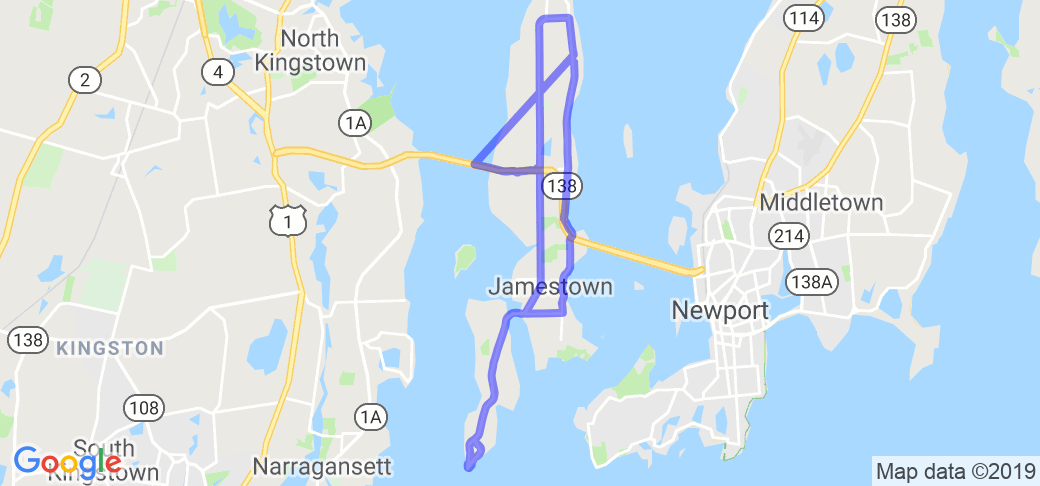 This route takes you through lush farmland, through beach towns, and then to the dramatic cliff-side that Rhode Island is known for. Beavertail Lighthouse is part of the tour which is just stunning…

Route has not been rated yet
0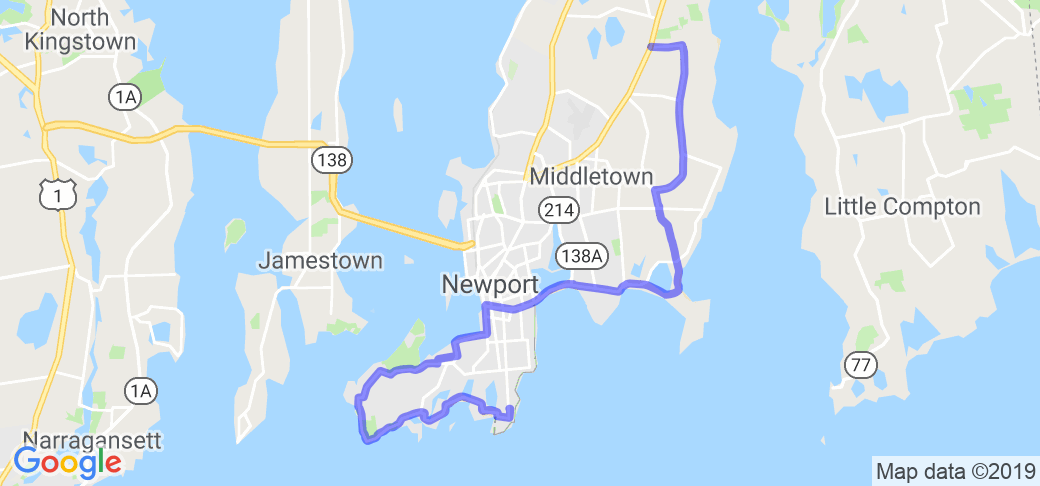 Starting in Middletown, RI this route takes you through the back roads and country setting with nice twisty sections and more gentle curves. You'll pass by lots of farmland, and there won't be so…

Route has not been rated yet
0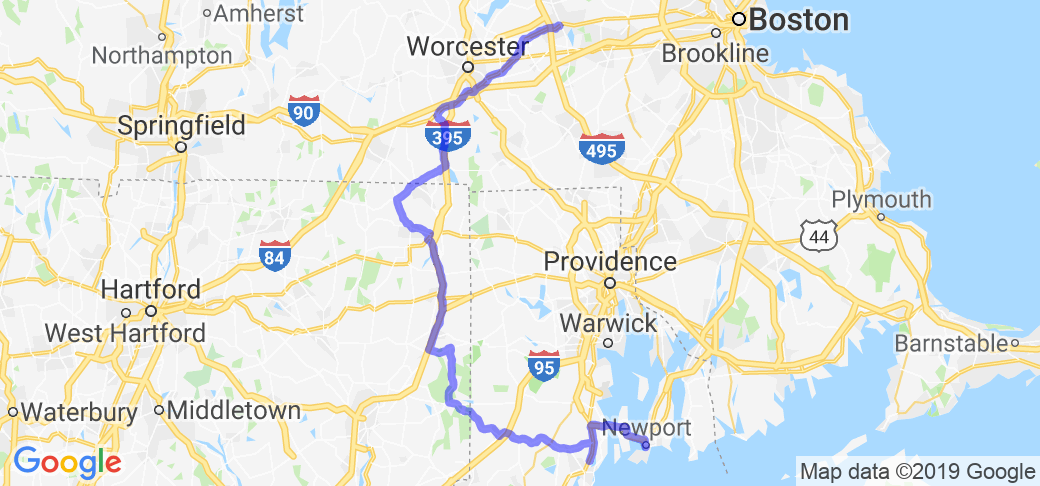 This route brings you from forests, to farmland, to the shore. Mostly along roads without much traffic; though to cut back on road time, look at my alternate start.

Route has not been rated yet
0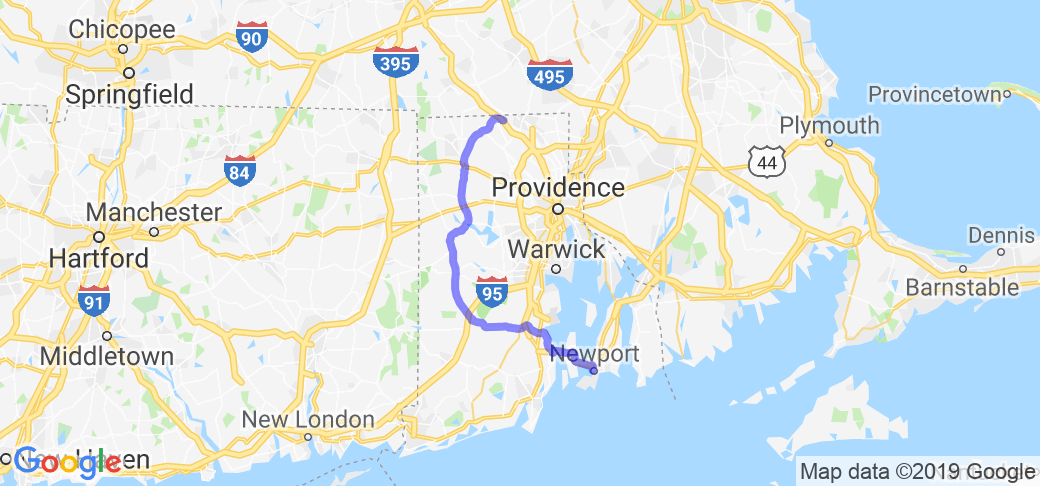 The main goal of this route is to skip traffic, and the terror of trying to ride through Providence on RT 95. The bonus is that you really go through some lovely rural areas, and from Wickford on,…

Route has not been rated yet
0