Motorcycle Roads in Connecticut
"Connecticut (CT) is known as the ""the picturesque southern gateway to New England"" and is within an easy drive for motorcycle riders traveling from New York, New Jersey, Massachusetts, and eastern Pennsylvania. The northern region is home to the Litchfield Hills' rolling landscape, villages centered around ""town greens,"" and abundant antique shops. Central Connecticut is home to Hartford, the Connecticut River valley, and an array of old tobacco farms. Eastern Connecticut features approximately 120 miles of Atlantic coast shoreline. Connecticut motorcycle rides are sure to provide motorcyclists with miles of memories. "
Best Rated Motorcycle Roads & Rides
Please be patient. Routes will begin to appear on map approximately 10 seconds after the map loads at a rate of one route per second.
Color Key: top-5 ranked routes in the state
Routes ranked below the top-5 are drawn in gray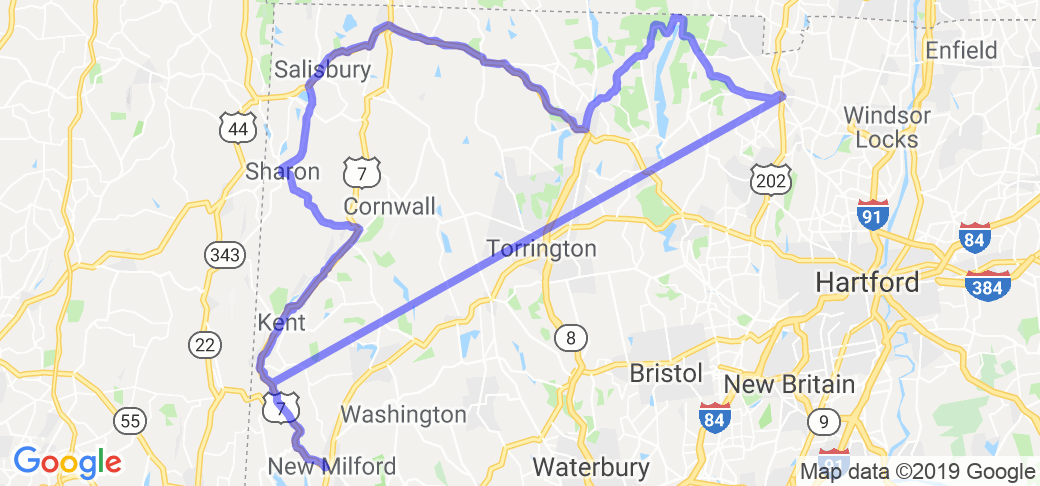 This ride brings you along the North West border of CT, across top of the Appalachian trail, and then along it, as you travel South. The route is a long loop, and you could turn it into a nice…

4.75 out of 5
Rider Rating
5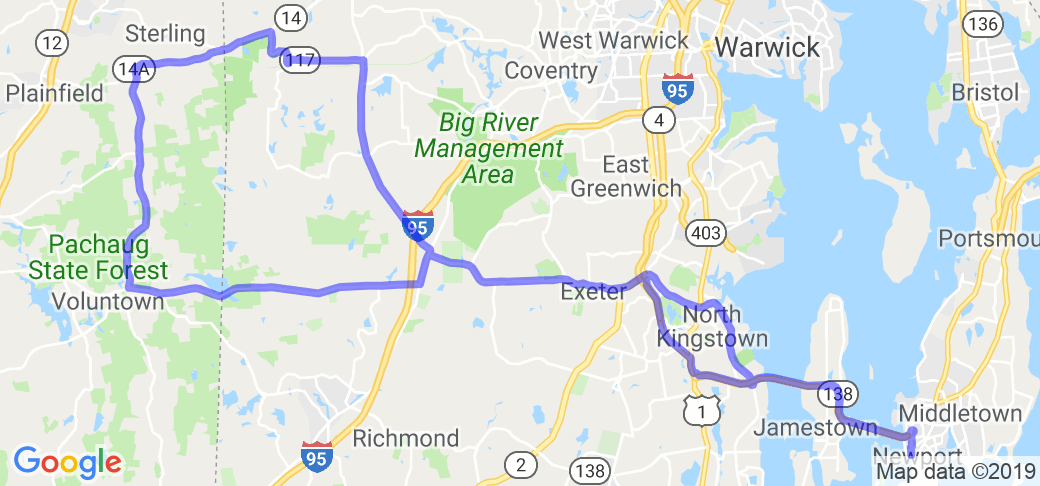 Great for foliage touring, and farm country site seeing. I would give this route a 10 out of 10 for scenic routes! It passes right through Beach Pond State Park and Arcadia State Park. You will pass…

4.67 out of 5
Rider Rating
5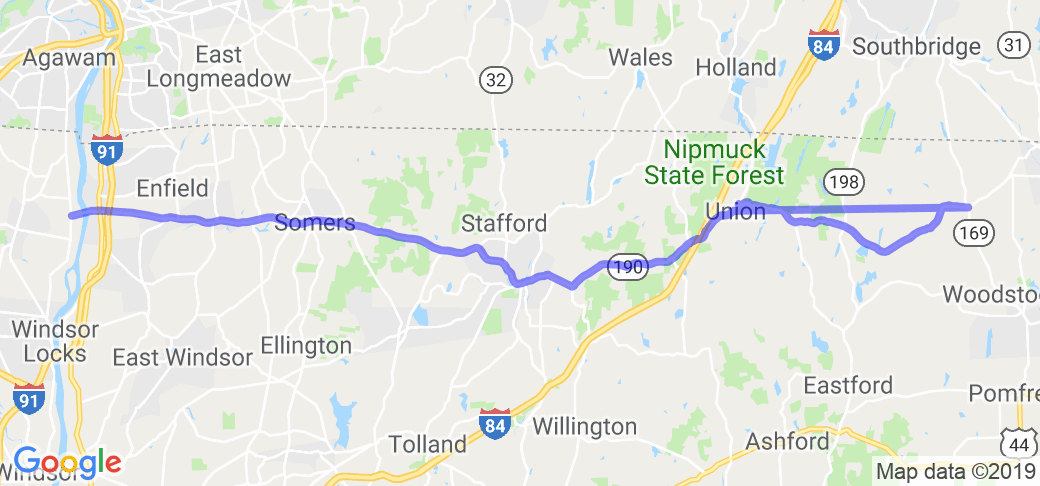 This route brings you through forests and farmland along the MA/CT Border. It is a great Leaf peeping Route! And, the roads are quiet and mostly good.

4 out of 5
Rider Rating
4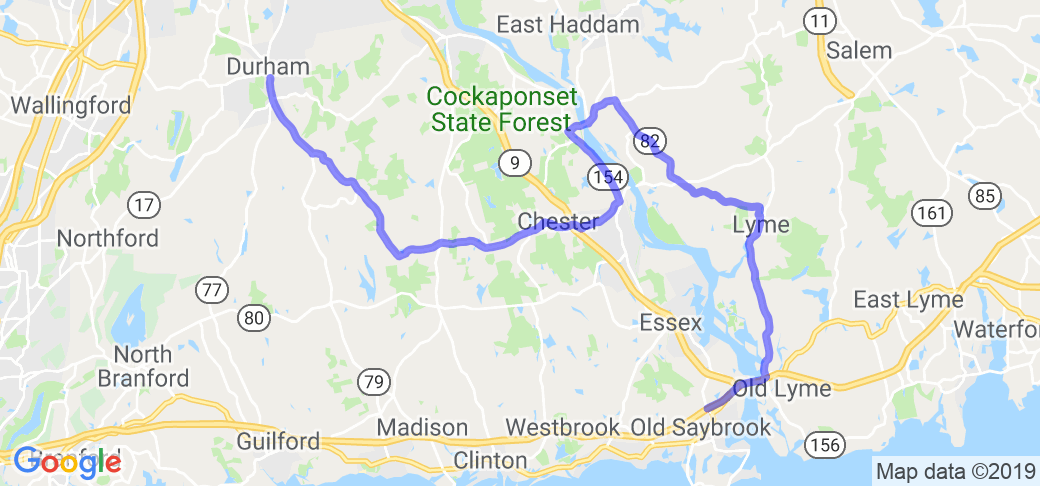 This ride will take you through and by farms, lakes, rivers, small towns and villages. There are historic sites along the entire route. ie: Goodspeed Opera House, Gillette Castle, and the Hadlyme…

3.67 out of 5
Rider Rating
4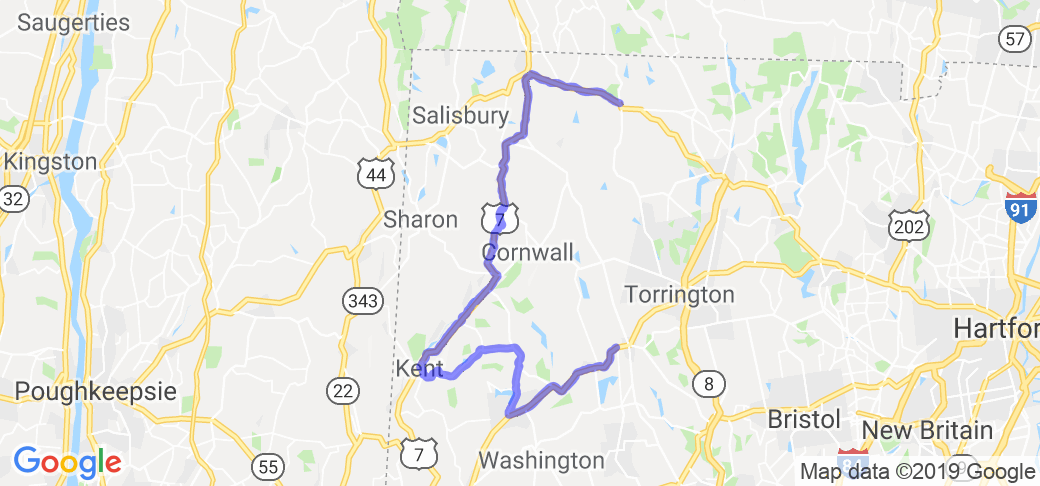 On this trip you will pass through the beautiful Litchfield Hills area of Connecticut. You will see many well preserved historical towns as well as outstanding New England scenery. Portions of this…

3 out of 5
Rider Rating
3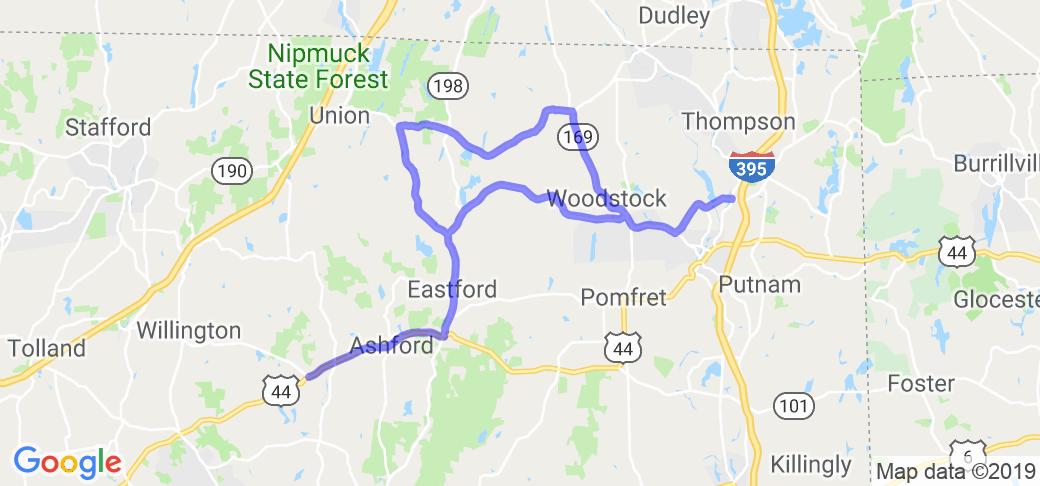 Small villages, old farms and CT. forests highlight this route. Sparsely populated and very picturesque.

3 out of 5
Rider Rating
3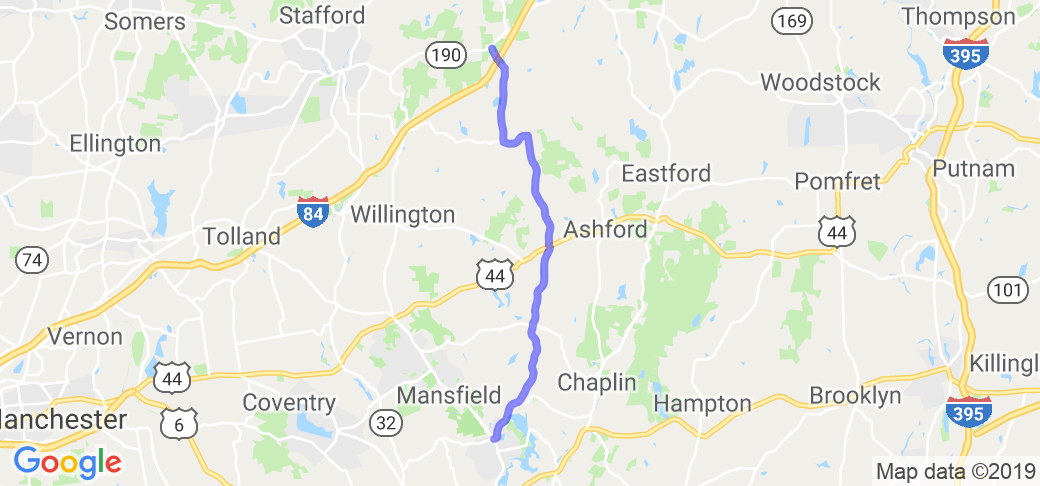 You'll start off passing past the Mansfield Hollow Dam (look quick, it's on your right). You'll end up following the Hop River for a while, and going through the forest a bit. A few nice fields,…

Route has not been rated yet
0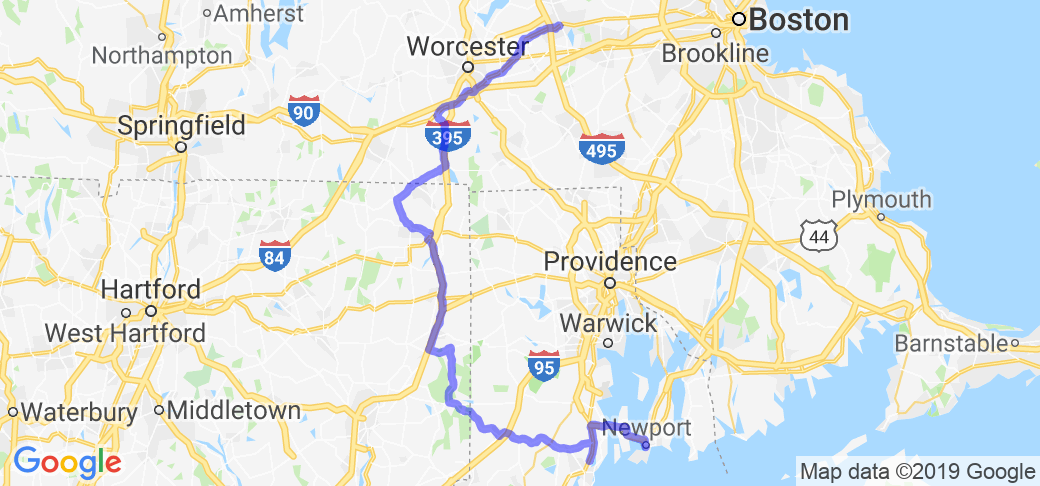 This route brings you from forests, to farmland, to the shore. Mostly along roads without much traffic; though to cut back on road time, look at my alternate start.

Route has not been rated yet
0