Motorcycle Roads in Nevada
"Great motorcycle rides throughout Nevada's (NV) are mostly found on roads passing through arid isolated mountain ranges that rise up between 7,000 and 10,000 feet above sea level. The Silver State shares Lake Tahoe with California, and Lake Mead, created by Hoover Dam on the Colorado River, with Arizona. Las Vegas is the uncontested tourist magnet of the state. "
Best Rated Motorcycle Roads & Rides
Please be patient. Routes will begin to appear on map approximately 10 seconds after the map loads at a rate of one route per second.
Color Key: top-5 ranked routes in the state
Routes ranked below the top-5 are drawn in gray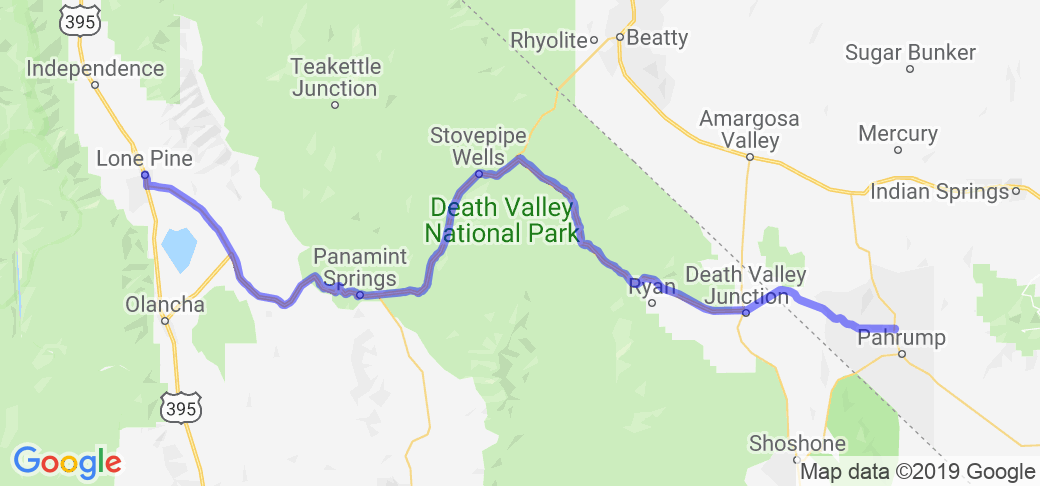 In a word: Spectacular! This is some of the most breathtaking, "extraterrestrial landscape" on the planet. There's hardly a thing growing out there higher than your knee yet it will be forever etched…

4.38 out of 5
Rider Rating
4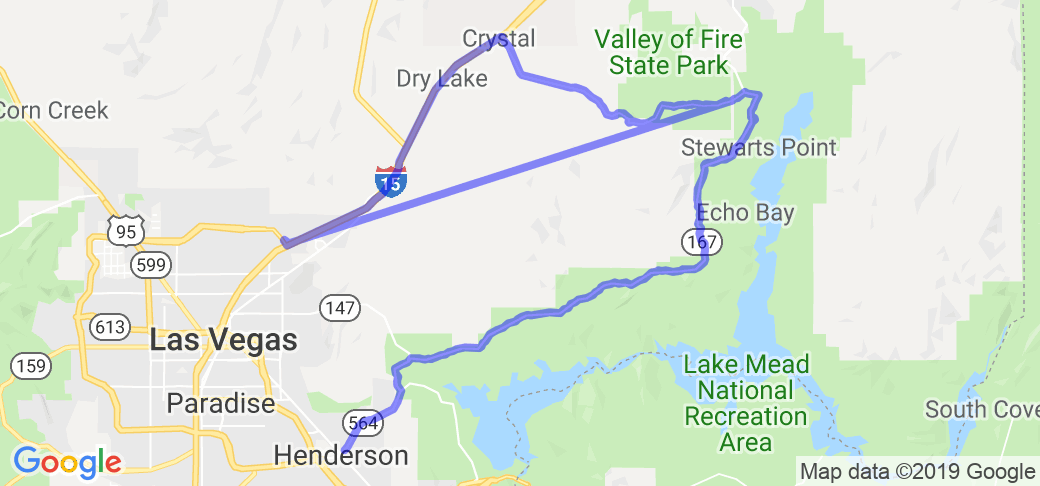 Awesome scenery throughout the ride. Views of unusual rock formations and parts of Lake Mead are visible from several parts of the route.

4 out of 5
Rider Rating
4
On this route, you will see the Nevada desert and all its beauty. As you travel over several different mountains and into several different valleys, the mountains and rock formations are breathtaking…

4 out of 5
Rider Rating
4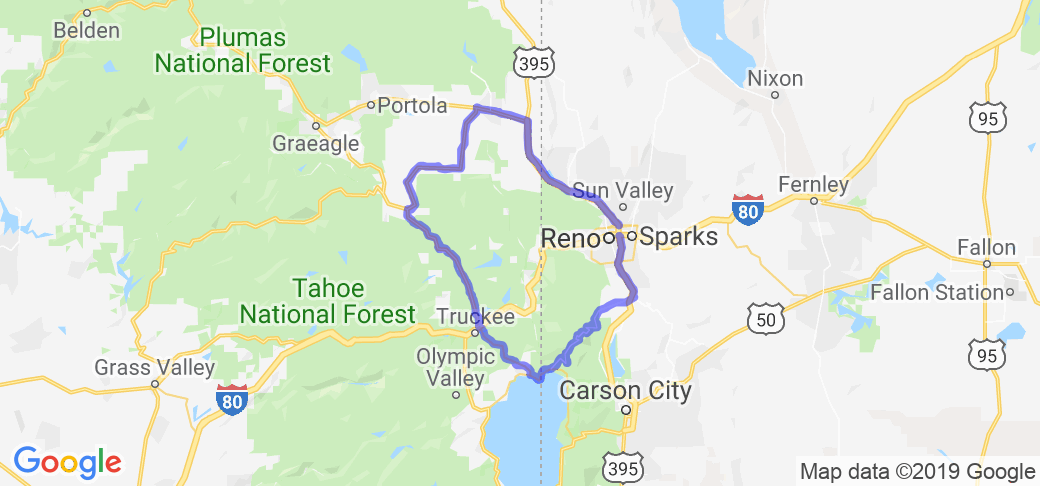 From peaceful cattle grazing meadows, with no traffic in sight to steep twisty Cliffside roads climbing up to Lake Tahoe. Postcard vistas abound, if you dare look. Fortunately there are many turn…

4.38 out of 5
Rider Rating
4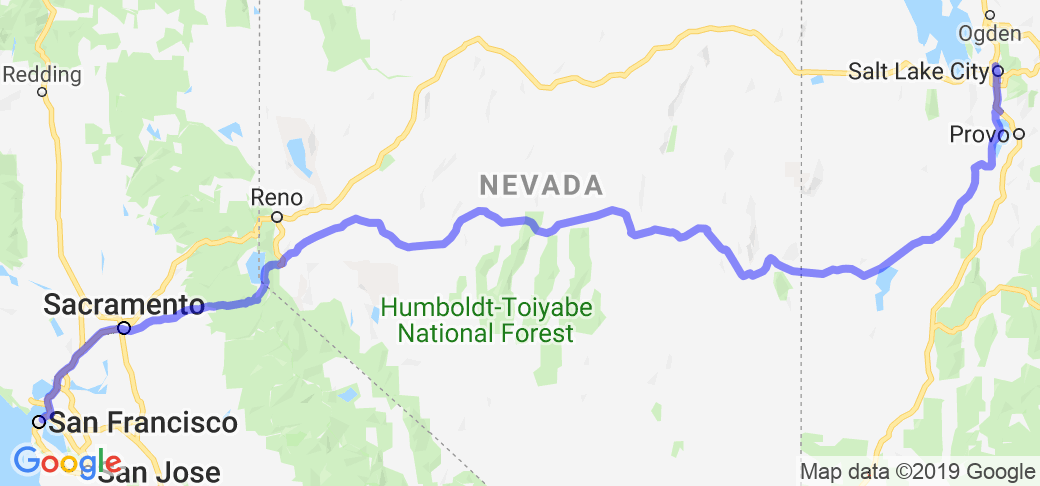 I'll divided this up by state, since there was just so much to see:UTAH: Early on, the route skirts the western edge of Utah Lake, which was gorgeous. I left early in the morning, so the sun was just…

3.43 out of 5
Rider Rating
3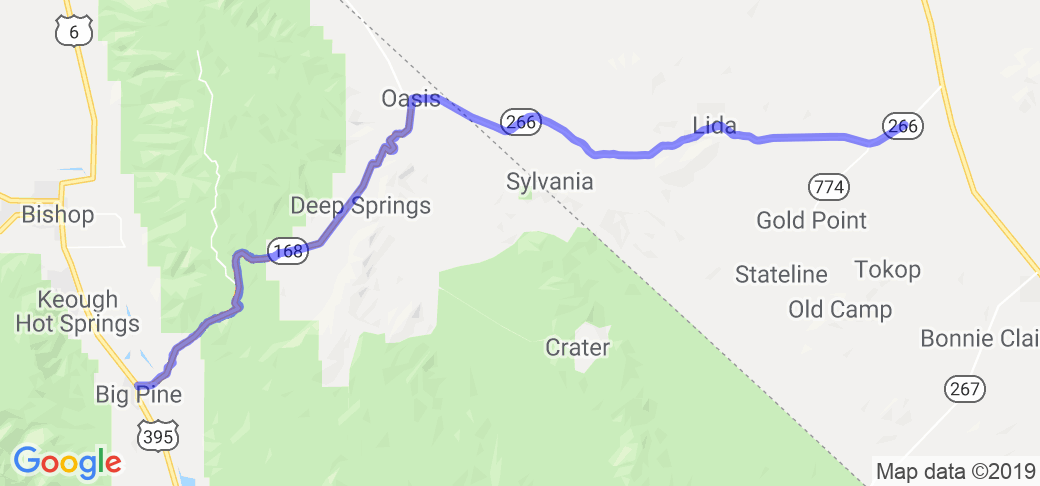 Great views of the White mountains and the Sierras, with continuous vistas of the whole route. You'll pass through the beautiful Westgard Pass and have fantastic views from it's 7,313 feet of…

4 out of 5
Rider Rating
4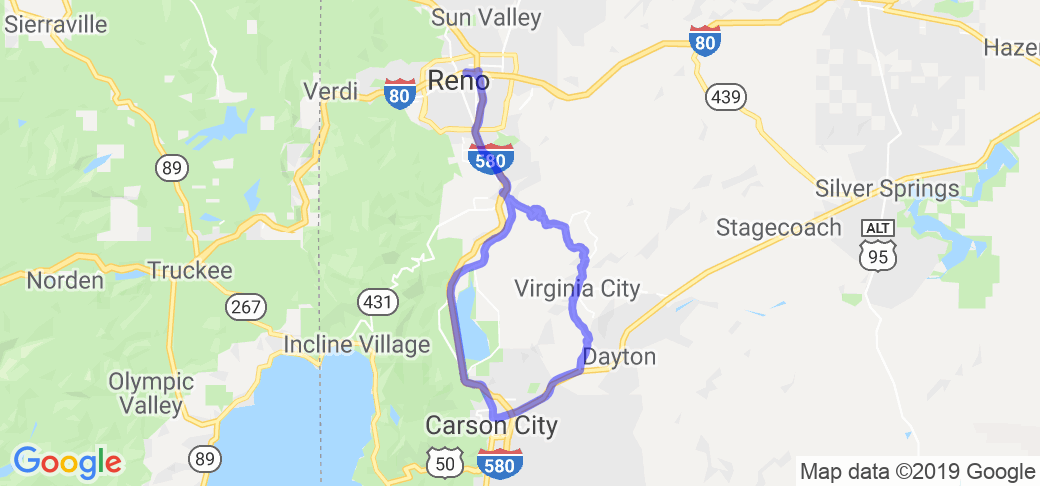 On route 341 "Geiger Grade" which starts in the Truckee meadows and ascends rapidly through a series of hair pin turns and long sweepers to the "ghost town" of Virginia City. There are many panoramic…

4.5 out of 5
Rider Rating
5
The route starts you out in Las Vegas, the beautiful deserts surrounding Lake Mead as well as takes you through the cooled down CA desert with beautiful cactus and Joshua trees.

3.2 out of 5
Rider Rating
3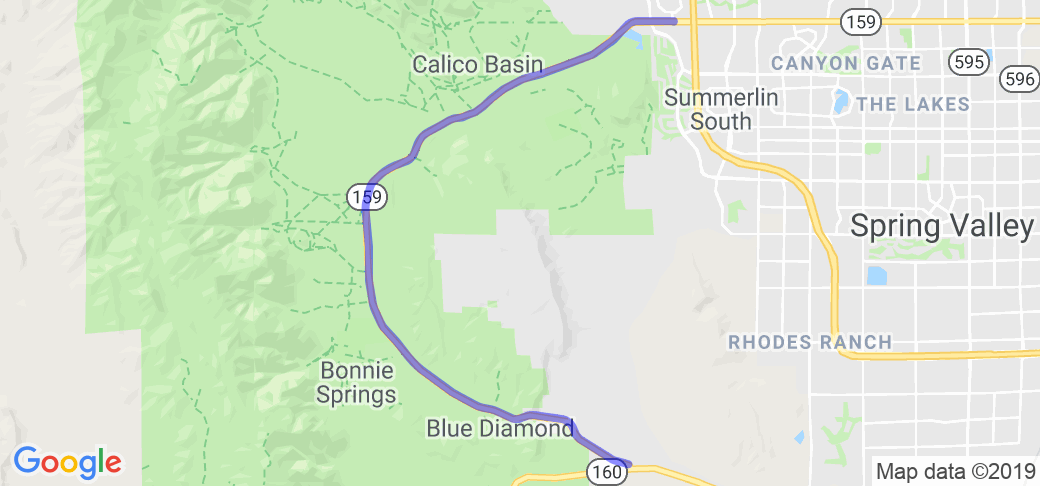 Located about 20 miles outside of Vegas, this route shows you some killer scenery and fairly good motorcycle roads. If you live anywhere near Vegas or are passing through you need to checkout one of…

3.2 out of 5
Rider Rating
3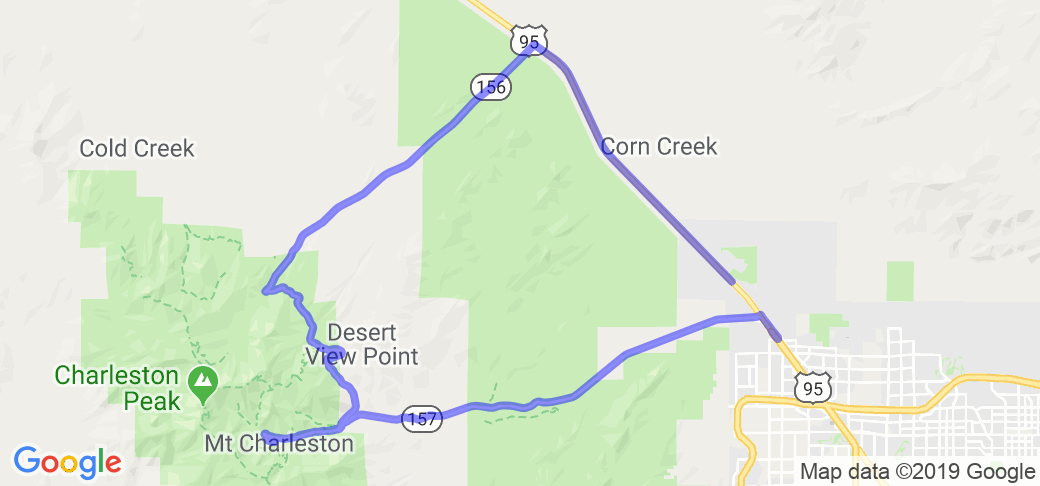 While traveling through Kyle and Lee canyon you will have views of Mount Charleston and many of the the other peaks around. You will also get a great sense of leaving a desert and entering mountains…

3.75 out of 5
Rider Rating
4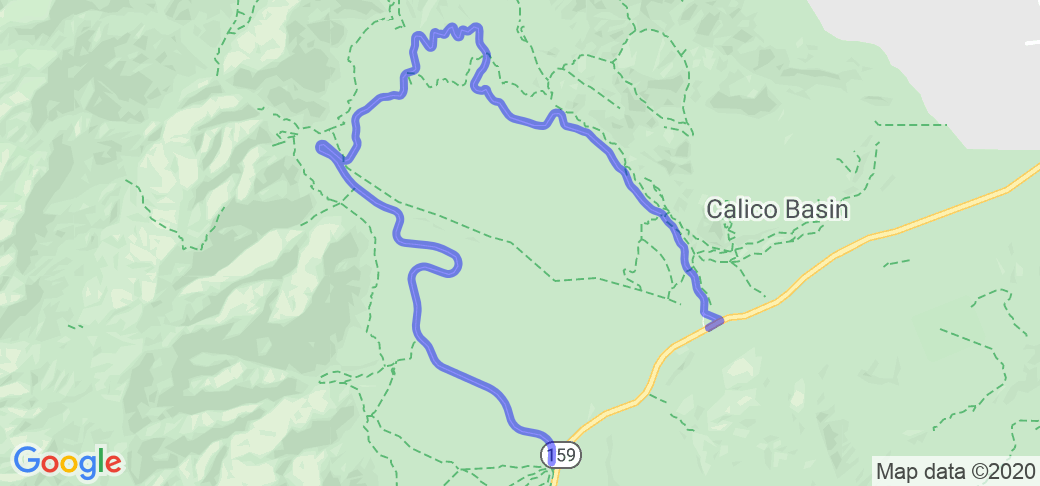 The conservation area showcases a set of large red rock formations: a set of sandstone peaks and walls called the Keystone Thrust. The walls are up to 3,000 feet (910 m) high, making them a popular…

3.5 out of 5
Rider Rating
4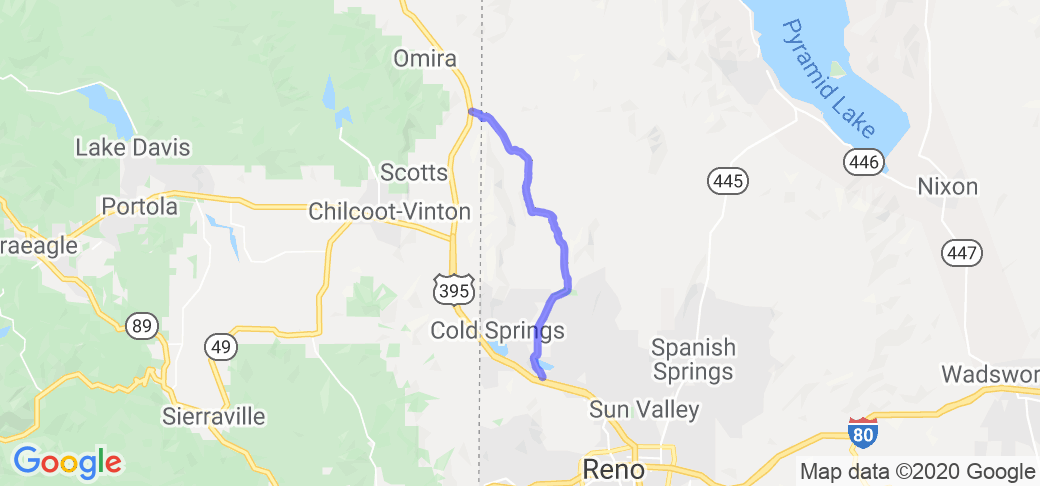 Scenery is not strong but there are the Dogskin Mt in the distance. Continue North on North Red Rock Rd through farms and cattle ranch's. There is also a ranch for wild horses on the route.…

4 out of 5
Rider Rating
4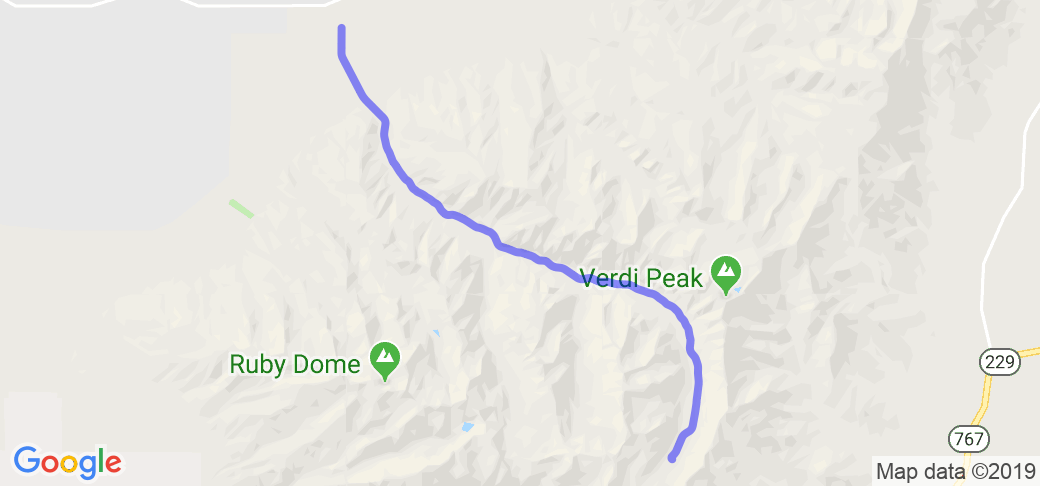 Lamoille Canyon is described as Nevada's Yosemite, the Grand Canyon of Nevada, or the Nevada Alps. The road begins in the valley at 6000' and curves along the bottom of the glacier carved canyon to…

Route has not been rated yet
0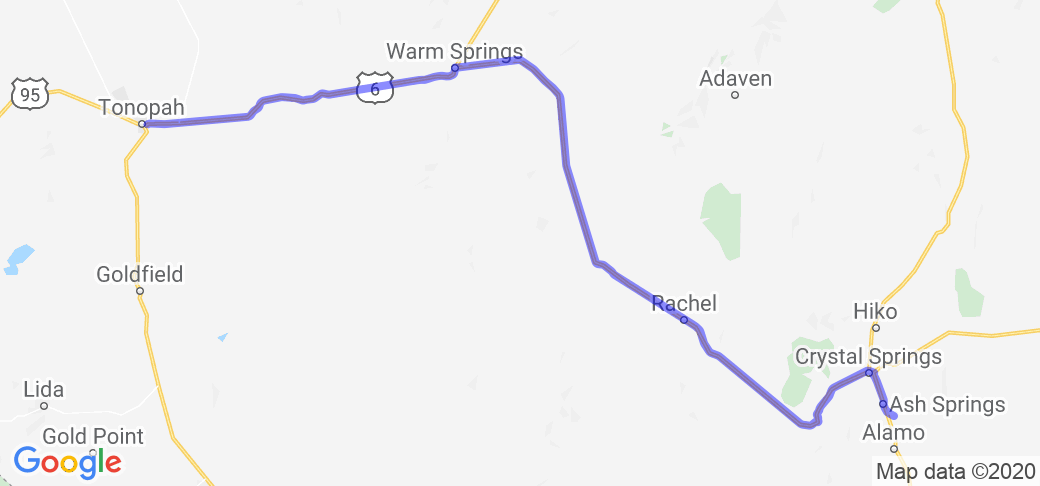 If you enjoy open desert/range riding this is the ride for you. Temperature the day I rode was about 10-15 degrees cooler than metro Las Vegas (higher elevation I believe). There is very little…

Route has not been rated yet
0