Motorcycle Roads in Delaware
"Delaware (DE), a state rich in history, rural and urban scenery, and known for its tax-free shopping is a state with motorcycle roads that offer views of thick forests, riding along shorelines, through hills and wooded lands. When it's time to get off the bike you can enjoy casinos, beaches, and hiking. "
Best Rated Motorcycle Roads & Rides
Please be patient. Routes will begin to appear on map approximately 10 seconds after the map loads at a rate of one route per second.
Color Key: top-5 ranked routes in the state
Routes ranked below the top-5 are drawn in gray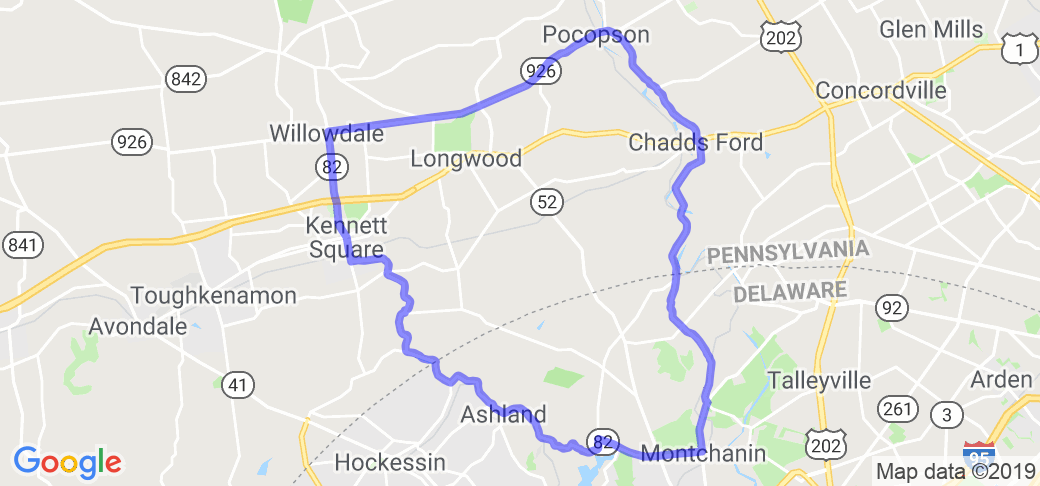 The loop is a favorite of local sport bikers and riders who want some challenge. Many riders usually gather in the shopping center parking lot next to the post office. Unfortunately, the Wawa is no…

3.47 out of 5
Rider Rating
3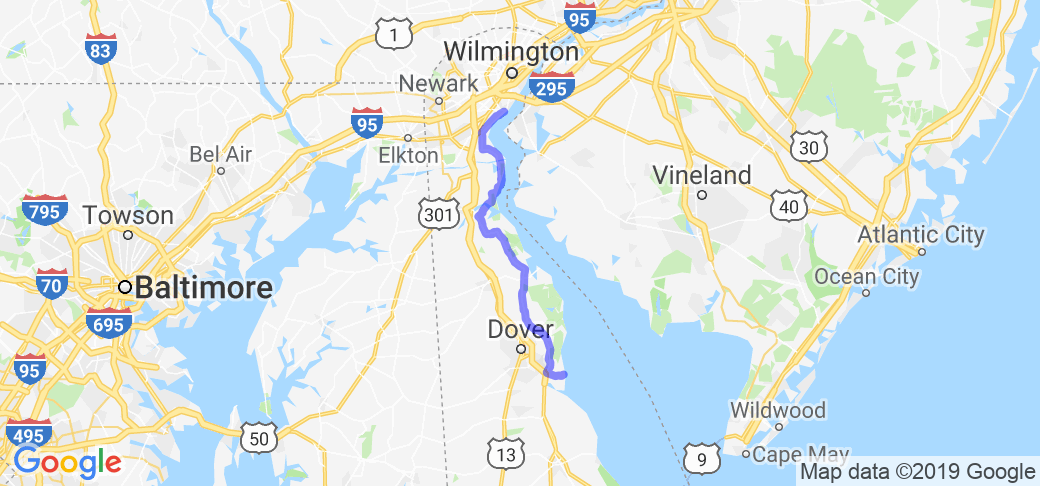 On this quiet 2-lane road you'll run along the Delaware Bay coast, passing thru coastal estuaries (the wide mouth of a rivers into which the tide flows) and farmland. From start to stop, there are…

3.85 out of 5
Rider Rating
4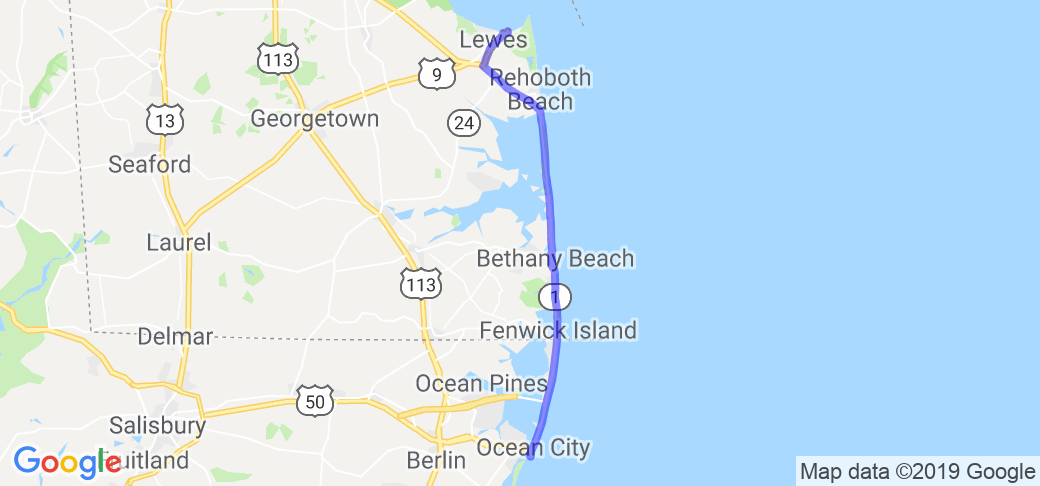 This route covers the gorgeous Delaware Coastline into Maryland's famous Ocean City. The route starts out in Lewes, Delaware at the ferry terminal that connects the Delaware Coastline to Cape May,…

3.5 out of 5
Rider Rating
4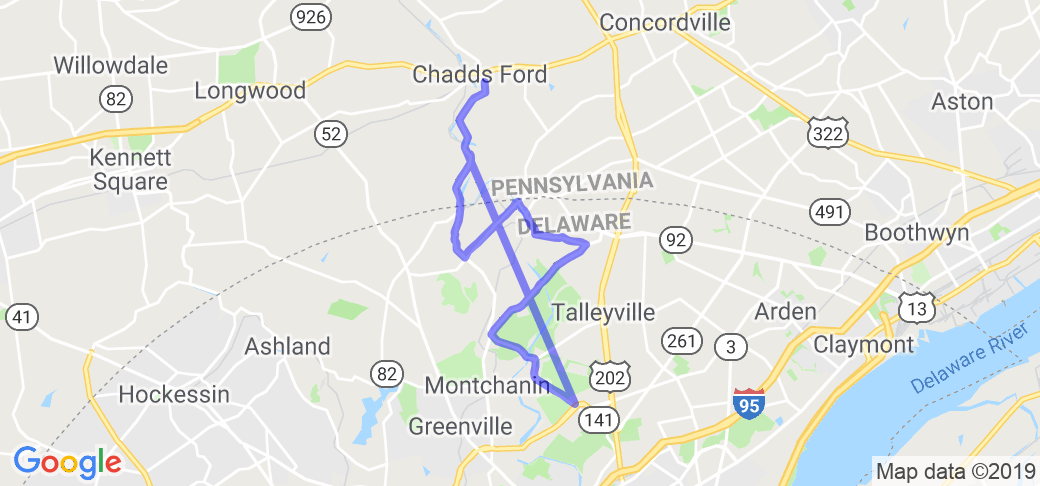 It's generally just very hilly, with the occasional bit of marsh poking out. There are covered wooden bridges, small waterfalls, and a lot of streams and rivers. It's quite green, and my Californian…

4 out of 5
Rider Rating
4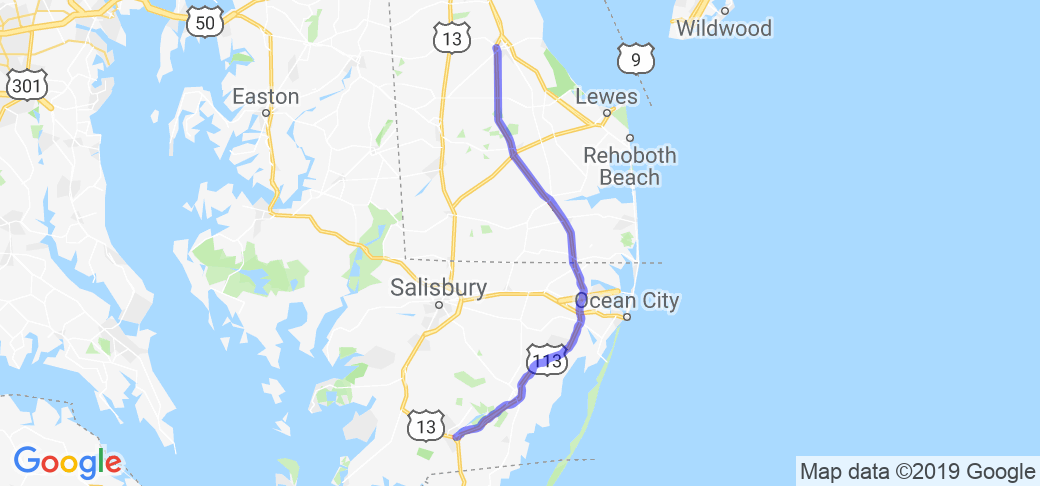 At first a little stop and go but further down its beautiful farms tree Forrest creeks and rivers. You pass through multiple state forests/parks so you know the scenery has to be pretty good -…

Route has not been rated yet
0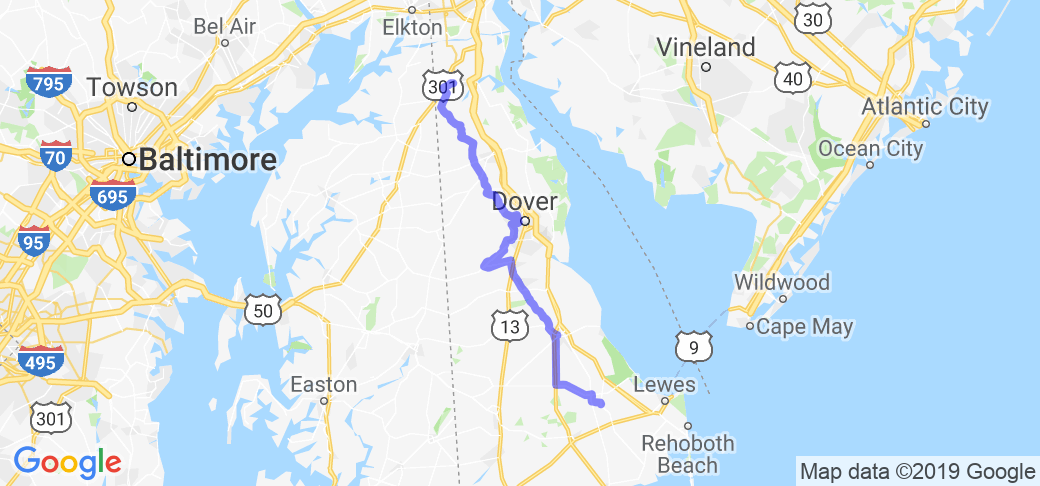 Very flat but a bunch of sweeping turn. Going through Camden and west Dover you will see a number of Amish communities along the way so watch for buggies.

Route has not been rated yet
0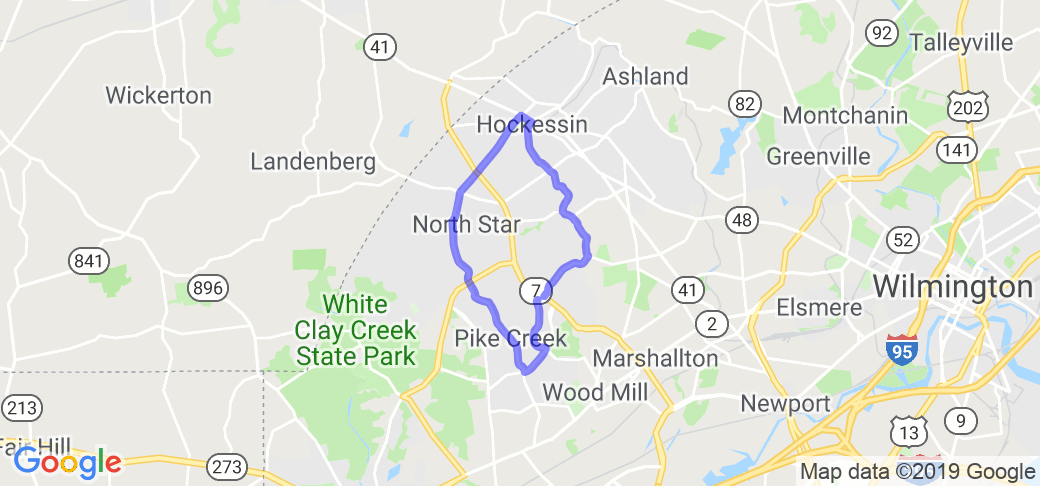 This route takes the road less traveled between Pike Creek and Hockessin along two winding forest roads: Millcreek road and Upper Pike Creek road. As you follow these two modest creeks, you will see…

Route has not been rated yet
0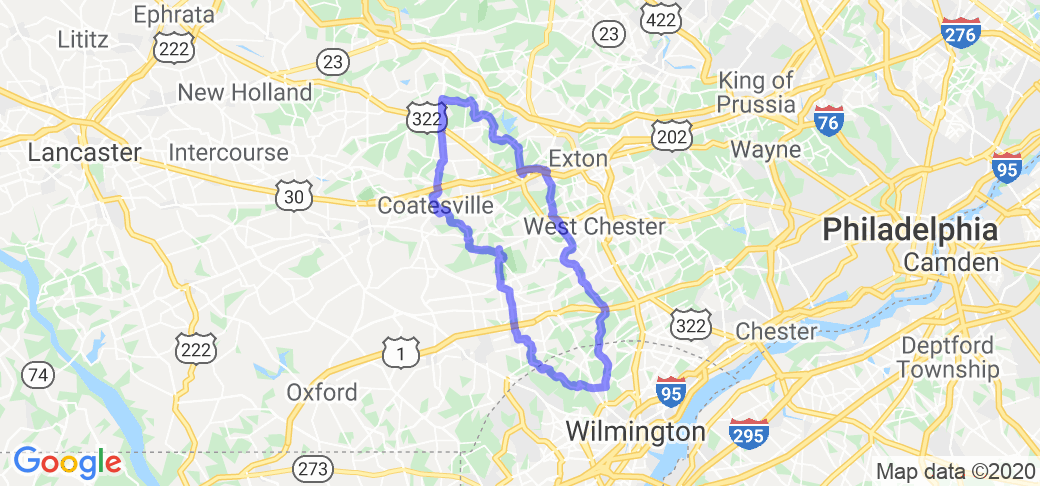 One of the reasons I love this loop is because of the scenery. A lot of the roads are along branches of the Brandywine River or tributaries, so there's a lot of creekside stretches, with great trees…

Route has not been rated yet
0