Motorcycle Roads in North Dakota
Motorcycle riders exploring North Dakota will find a state divided into three regions. The western portion is home to the hilly Great Plains, the Missouri River, and the third largest manmade lake in the US, Lake Sakakawea, and to an awe-inspiring area known as Badlands. Great motorcycle rides can be had through an area called the Badlands. The Badlands are a collection of valleys of stone shaped into strange and beautiful formations; buttes, cones, pyramids & domes and colored in various shades yellows, reds, grays and browns. The central portion of the state showcases gentle rolling prairie and numerous lakes. The eastern portion of the state is the flat Red River Valley which is dominated by farms and rural communities.
Best Rated Motorcycle Roads & Rides
Please be patient. Routes will begin to appear on map approximately 10 seconds after the map loads at a rate of one route per second.
Color Key: top-5 ranked routes in the state
Routes ranked below the top-5 are drawn in gray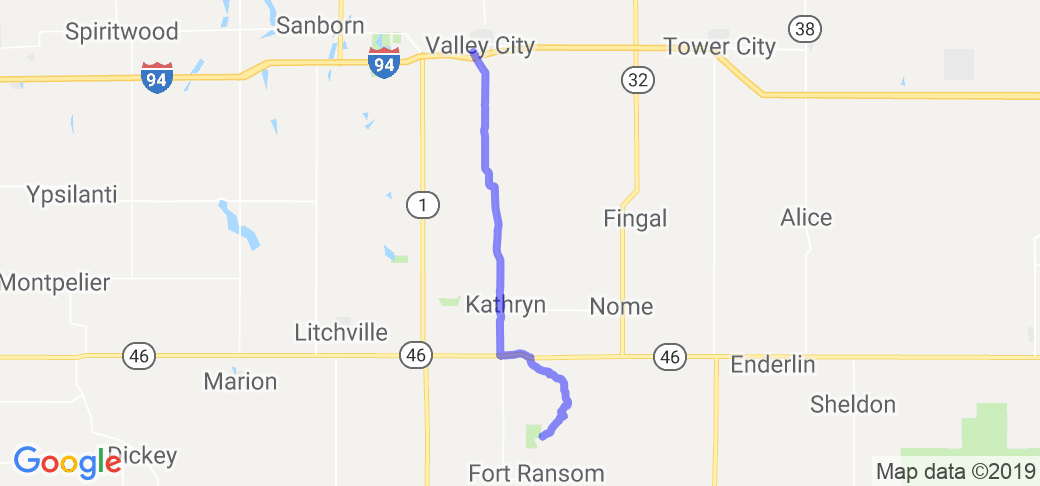 This is a stretch of river valley scenery and rolling hills designated as a National Scenic Byway. The road wanders through Valley City, Kathryn and Fort Ransom following the Sheyenne River. Along…

4.25 out of 5
Rider Rating
4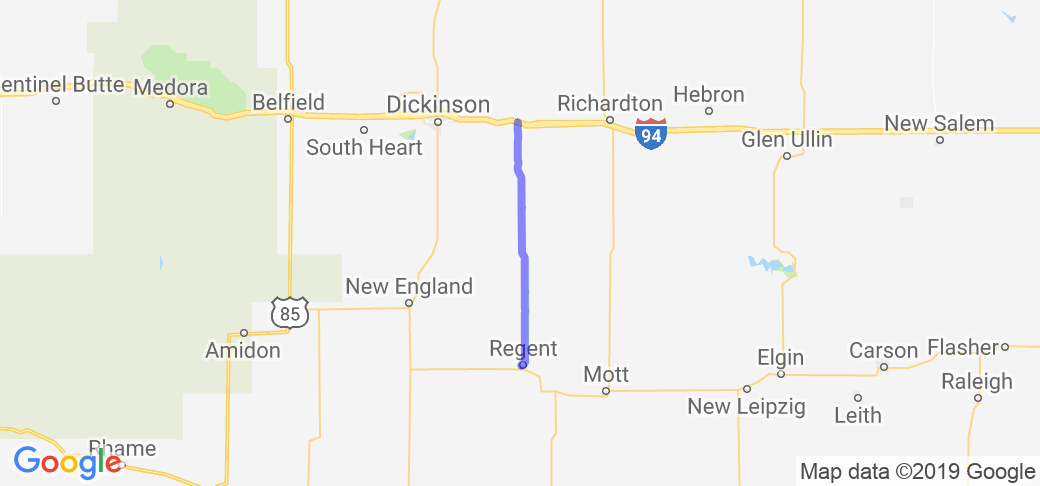 The route begins at Exit 72 on Interstate 94 (You can't miss it, just find the giant Geese in Flight sculpture) and leads through rolling farmland and the small town of Gladstone. Giant metal statues…

5 out of 5
Rider Rating
5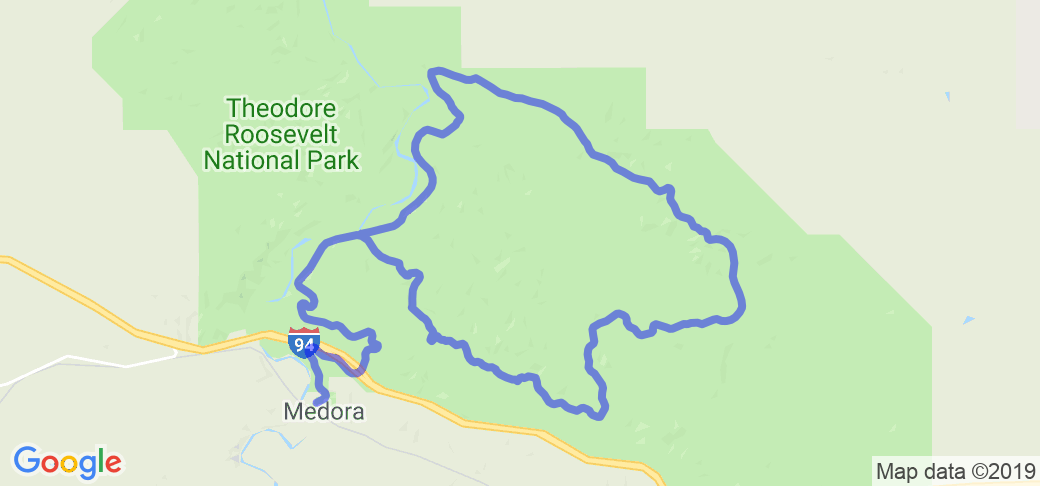 This route is a scenic loop that goes travels through the Theodore Roosevelt National Park. It starts out in historic Medora, ND and the beautiful Badlands region of ND (much prettier than SD…

5 out of 5
Rider Rating
5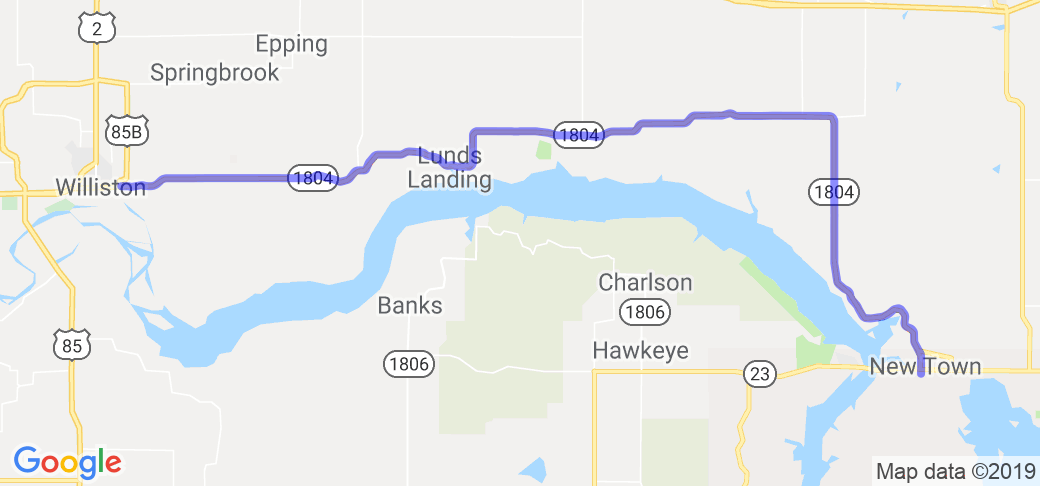 There are slight rolling hills directly adjacent to the road, with some larger valleys and bigger hills in the distance. A fair number of large and pristine lakes are along the route.

4 out of 5
Rider Rating
4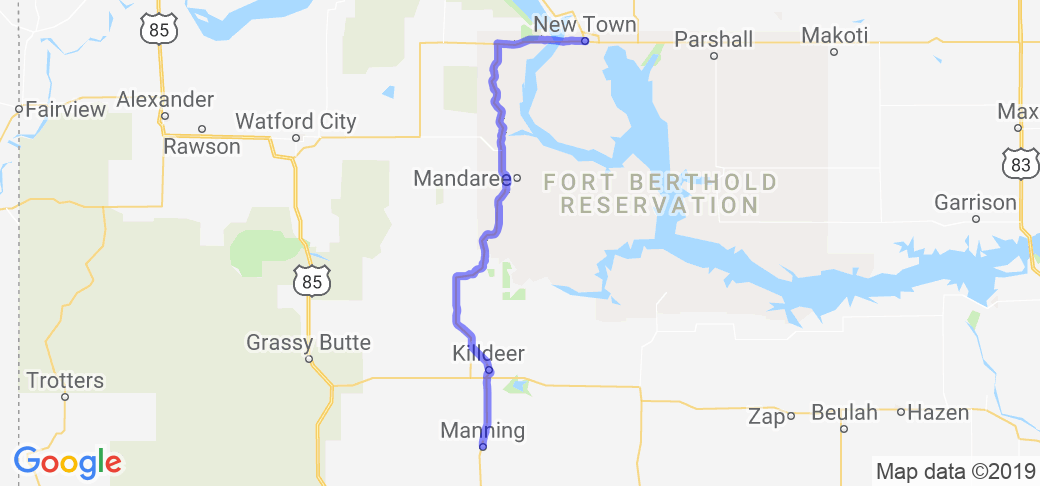 This route takes you through some of the best scenery in western North Dakota. Rolling hills and long climbs near Killdeer give way to rolling hills, the rugged Killdeer Mountains and finally the…

2.5 out of 5
Rider Rating
3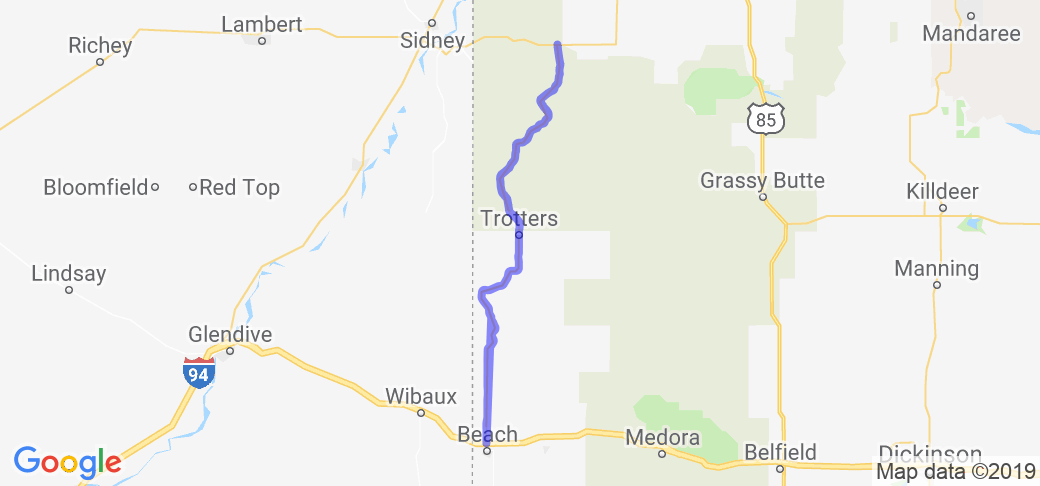 Fantastic badlands and rolling, treeless hills. You can see for miles across two states, North Dakota and Montana. Very few signs of civilization.

4 out of 5
Rider Rating
4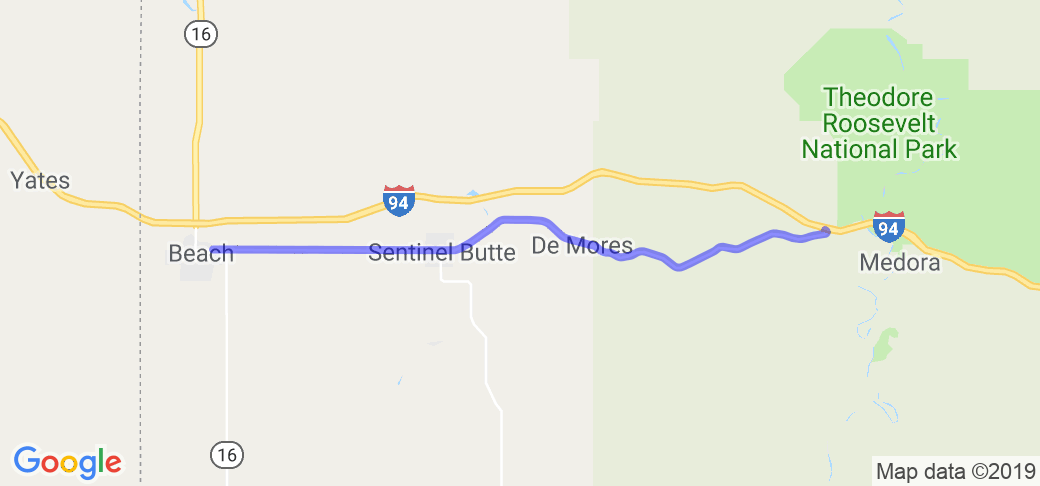 At the start of this route, after you leave Beach, ND, you'll see old farms, grasslands, & prairie and as you head east and get closer to Medora, ND you'll approach the badlands of ND and see…

3 out of 5
Rider Rating
3