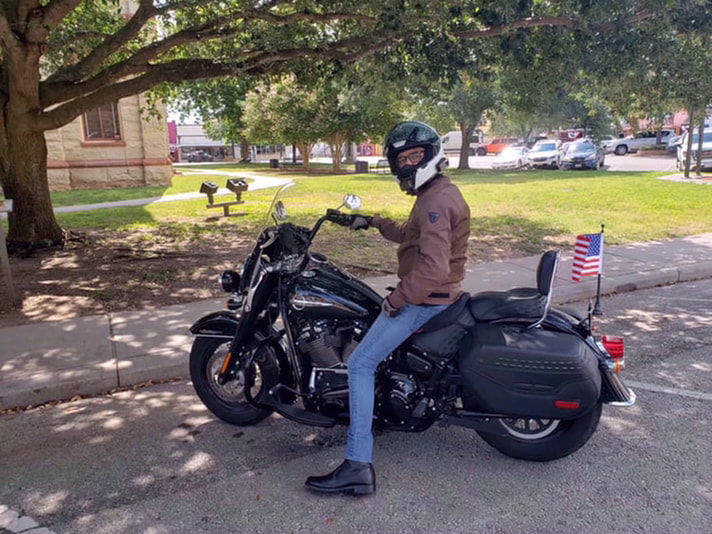 Posted By
By tuljajatul (9 McR Points)
on Jun 21, 2021
Creator :
Motorcycle Type : Cruiser
Did this with my son riding his Motoguzzi V7 Stone and me on Heritage Classic in June 2021. A super ride full of twisters. We started from the Kerville side on Sunday morning. This was a good move as there was no traffic on the road. Due to this We were able to take the turns at speeds almost 50% more than posted! (?). There are quite a few turns with different radius and I would recommend only the experienced riders to go above the posted limits on turns. We encountered an RV and a pickup only in front of us moving at slow speed. Hence we stopped for a few minutes to put distance, so that we can take the turns at speed. But please be extremely careful as there are no shoulders. Do not cross the median lines at any costs. A great photo op at Medina River Crossing. In Medina, a rider on a racing bike was stopped by the cop probably for racing. Hence avoid doing so in city limits. Riders on naked bikes/sporties would love this ride more. My son on the Guzzi obviously enjoyed it more. Bandera was an experience! Had lunch at a great place called TJ's@the Old Forge. Town was full of bikers. Will do this ride again in a few months!
Was this road review helpful?
0 riders
found this road review useful.
Signup For eNewsletter
Updates on new roads, events, motorcycle news and more!