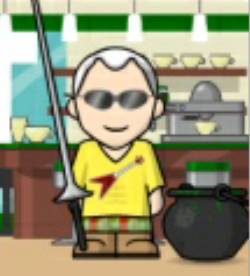 Posted By
By Lanza Romanza (6 McR Points)
on Nov 03, 2019
Creator : Lanza_Romanza
Motorcycle Type : Sport - Touring
I rode this loop on October 29, 2019. This is a triangle circuit with a tail leading south to Dahlonega. I followed the route as described: North out of Dahlonega to the GA60 intersection then counterclockwise (left) to GA180 and then back south on US19 to the starting point. Dahlonega is a decent start point as it's the last place for much of any amenities. And anything can be had there: lodging, fuel, food, services, etc. I had a gorgeous Fall day with party cloudy skies and temps in the mid-70s. Along most of the route, colors were still fairly green but heading east along GA180 the trees were spectacular, probably due to the higher elevation. All of the road on this circuit is in exceptional condition with clean painted lines and smooth asphalt. The trees were still thick with foliage and there are almost no turn-offs to stop so sights were, for the most part, veiled. GA60 is a twisty up-hill two-lane and if you get behind a slug, it can be a bummer. I stopped at Two Wheels Only but they appeared to be shut down for the season. GA180 east from GA60 starts off straight, level and sparse residential. But after a few miles, it gets nice and curvy. No noted gravel as described in previous reports and we had over 4 inches of rain a few days earlier 40 miles southwest (as the crow flies). Also, I didn't perceive the road to be narrow - standard width from what I could tell. Once back to US19, I took the right turn to head back south to Dahlonega. This in fact, is a three lane road with two lanes heading up-hill (going north) and a single lane heading south (down-hill). Southbound has the occasional "Slower traffic turn off" sign every so many miles so if a slug is courteous, they can pull over and let everyone behind pass. And surprisingly, most did! At the intersection of US19 and US129, I stopped at "Riverside Tavern" for lunch. Thumbs up with BBQ ribs on a covered outdoor patio overlooking a nice flow of water. Craft beers too if so inclined. If in the area, this route is definitely worth a go.
Was this road review helpful?
2 riders
found this road review useful.
Signup For eNewsletter
Updates on new roads, events, motorcycle news and more!